Temple University will play Boston College on Saturday for their second road game of the season.
Atlantic Coastal Conference opponent Boston College enters the game as 13.5-point favorites, after suffering a 30-13 loss to Purdue University on Sept. 22.
This will be the second time this year the home team is double-digit point favorites while hosting Temple. The University of Maryland was a 15-point favorite on Sept. 15, but Temple won 35-14.
Saturday will mark the first matchup between Temple and Boston College since 2004, when the Eagles traveled to Philadelphia and won 34-17, when Bobby Wallace was still the coach at Temple.
Steve Addazio will coach his first game against Temple after leaving to be Boston College's head coach in 2013. Addazio spent two seasons at Temple before going to Boston. He has a .500 record at 34-34 at Boston College, while the Owls have been to three bowls games, winning the American Athletic Conference in 2016 since his departure.
The Eagles currently have the 25th ranked rushing offense this season, the same rank they finished with last year. This season, Boston College rushed for at least 220 yards in three of their four games, led by sophomore running back AJ Dillon, who has 513 rushing yards.
Defensive coordinator Andrew Thacker said Boston College is "one of the more physical teams on our schedule" in August. Temple will look to stop the run early as they did in Maryland, so the Eagles will have a hard time getting their offense moving, senior cornerback Rock Ya-Sin said.
"[Dillon] is good, but we gotta prepare for him just like we would any other back," redshirt-sophomore defensive end Quincy Roche said. "Everybody execute their assignment. be where they are supposed to be, we'll do a good job stopping the run."
---
To find out more about this year's Boston College team, we talked to Tyler Calvaruso from EagleInsider.com Our conversation has been lightly edited for clarity.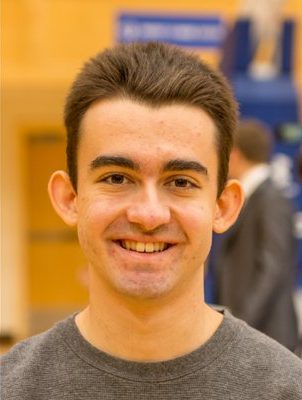 Calvasuro's picks: Players to watch for Boston College
Sophomore running back AJ Dillon – This one goes without saying. Dillon was a Heisman candidate before Saturday's game and is a threat to take it to the house every time he touches the football.
Redshirt-sophomore quarterback Anthony Brown – Much like Dillon, Brown was among the best quarterbacks in the country from a statistical standpoint before the Purdue game. He has a big arm, but sometimes makes the wrong reads and tries to fit throws into windows that don't exist.
Redshirt-sophomore wide receiver Kobay White – Brown's favorite deep threat at wide receiver, he'll be the guy Brown lobs it to down the field.
Graduate student tight end Tommy Sweeney – Brown's favorite target other than White. Led the Eagles in receptions last season and is a huge target.
Senior defensive end Zach Allen – Star defensive end that will give Temple major problems. One of two defensive ends in all of college football to make 100 tackles last season.
Senior defensive end Wyatt Ray – Made 4.5 sacks against Wake Forest two weeks ago. He and Allen cause problems rushing off the edge.
Graduate student linebacker Connor Strachan – Former all-conference linebacker, missed all of last season with a torn ACL but is back now. Has looked a little rusty but still a force in the middle of Boston College's defense.
Junior cornerback Hamp Cheevers – The Eagles' star corner, has a couple of interceptions on the season, including a pick six.
Senior cornerback Lukas Denis – Second-Team Preseason All-American. Had Pick Six against UMass in Season Opener.
Senior safety Will Harris – All-Conference safety, a straight playmaker who has a nose for the football.
Loss to Purdue
Plain and simple, Boston College got outplayed in every aspect of the game. Give Purdue credit, they executed the game plan and shut Boston College down, but the Eagles did not do their part on Saturday. The offensive line, which is considered one of the best in the conference, was downright awful and gave AJ Dillon nothing to work with out of the backfield. Two Anthony Brown passes were batted at the line and resulted in interceptions, which also falls on the offensive line. Brown himself was off throughout the day, though, and did not look comfortable under center at all. His footwork was out of whack and his throws were off compared to what we've seen from him early in the season. Defensively, Boston College could not contain Rondale Moore and it couldn't stop the run. Nothing was going right and it was just one of those days for the Eagles.
Steve Addazio coaching against his former team
Seven to 6 has been the record that defines the Steve Addazio era at Boston College. Since coming over from Temple, Addazio has gone 7-6 in four of his five seasons and as you'd expect, he has grown tired of the mediocre mark. Addazio has fielded complaints in his time on The Heights as would any head coach, but he has really helped ramp up Boston College's recruiting efforts over the past couple of years and it has resulted in some very talented classes that has Boston College primed to sustain success for the foreseeable future.
Expectations for the game on Saturday
Frankly, I don't expect this one to be pretty for Temple. This is a veteran Boston College team that managed to get ranked for the first time in 11 years and then gave it away in one weekend. Boston College took a lot of pride in its rank and stature as one of the premier teams in the conference and a loss to a 0-3 Purdue team definitely has them locked in heading into this one.
With that being said, I like the talent Temple has on its roster. Quincy Roche is a serious player and Ryquell Armstead will pose problems for a Boston College defense that has struggled against the run. I'm a big Chapelle Russell fan. His athleticism at linebacker and ability to go sideline to sideline stands out. Rock Ya-Sin is a ballhawk that Anthony Brown will have to watch out for.
It's going to be tough for Temple to come into Alumni Stadium and get a win with the Eagles coming off an embarrassing loss, but I'm confident the Owls will come prepared and give Boston College a fight.
Boston College wins if…
They execute the game plan. That means running the ball 30-plus times with Dillon, taking shots in the play-action passing game with Brown and stopping the run. If Boston College executes in those three aspects, it's going to be very hard for Temple to keep up.
Temple wins if…
Temple wins the game if it can find a way to bottle up Dillon and eliminate the play action passing game. If Dillon can be contained as Purdue managed to do a week ago, it takes away play action and forces Brown to stand in the pocket and beat teams with his arm. Brown is fully capable of this, but consistency will become an issue for the redshirt sophomore signal caller after a while.
Temple will also have to protect Anthony Russo and pound the rock with Armstead. If Temple's offensive line can keep Zach Allen and Wyatt Ray away from Russo and Armstead finds holes for big gains, the Boston College defense will be back on its heels throughout the afternoon.