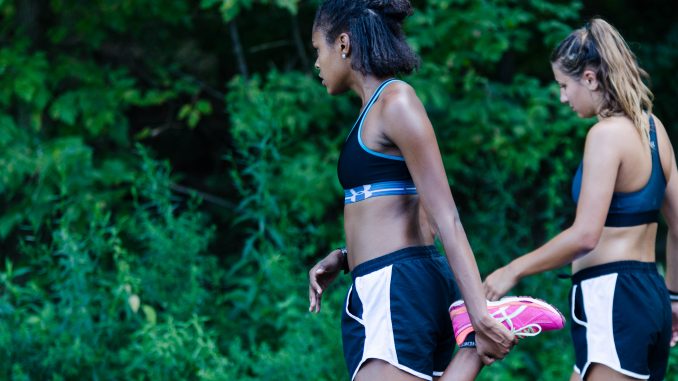 Coach Elvis Forde wanted more focus from all of the athletes on his team in the Owls' third meet of their indoor season.
Temple ran its first meet in more than a month at Saturday's Great Dane Classic in New York. The Owls' 4-x-800 meter relay squad placed second out of five teams. Sophomore sprinter and hurdler Ebonee Jackson qualified for the 60 hurdle finals out of 30 preliminary competitors and finished last in eighth place. Temple had top-10 finishers in the high jump, 3,000, 60 and 800.
The runners looked a little tired during the meet, Forde said, because of their practice workload. Some of the Owls "have some rust" after the long hiatus, he added.
"We didn't have many bright spots this past weekend, but I'd say it was an alright outcome for our team," Forde said. "You can look at it and blame it on the amount of time they've been off. The last time they competed, exams, the holiday season and then coming back here and having two-a-days, but they needed to get back in shape."
In the 800, junior distance runner Ashton Dunkley finished with a personal-best time of two minutes, 19.58 seconds to place eighth. Freshman distance runner Lucy Jones finished right behind her in ninth with a time of 2:20.24.
Junior distance runner Katie Leisher placed third in the 3,000 to claim the Owls' only top-10 finish. She completed the race in 9:57.47, nearly seven seconds behind the winner. Leisher also ran on the Owls' 4-x-800 relay team with freshman Helene Gottlieb and sophomores Grace Moore and Millie Howard.
Freshman Aisha Brown made her high jump debut and finished in a tie for eighth place with a 1.6-meter leap.
The freshman and sophomore classes continue to be the leading groups for the Owls this year, Forde said.
Temple had three top-10 finishers out of a 48-runner field in the 60, and two were underclassmen. Sophomore sprinter Mariah Slade placed second, junior sprinter and hurdler Sylvia Wilson took fourth and freshman sprinter Grace Gillespie finished sixth. Slade ran the race in 7.93 seconds. Wilson finished 0.02 seconds behind her and Gillespie crossed the finish line 0.02 seconds behind Wilson.
"They have a ton of potential," Forde said. "It's just that sometimes they'll do something well, but then the next time they're up they won't do that exact same thing well in regards to the technical aspects of it. There's a lot of learning that needs to take place and they have to remember that once they do something well, they have to do it essentially the same way so that will be very important moving forward."
Temple's next meet is Jan. 26 and 27 in State College, Pennsylvania, at the Penn State National.
"We just had a few mental lapses this past weekend," Forde said. "We've got about a two-week period here before our next event and hopefully we can fix those issues beforehand."