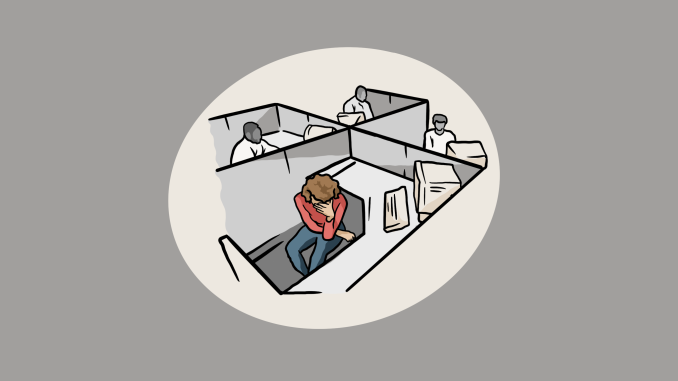 Last year, Techvanto Academy, a post-secondary education program in New Delhi, announced a one-day paid monthly period leave for all female employees, marking a huge step toward creating an inclusive work environment where periods aren't a shameful taboo.
However, it's extremely rare to find a similar policy at any educational institution in the United States. Temple University, which ranked No. 4 in Pennsylvania on Forbes' annual list of America's Best Employers by State in 2021 but now ranks No. 29 as of 2022, should be one of the first to potentially help regain its top employer status.
Temple should offer university employees and student workers who menstruate university-wide period leave in addition to sick leave for at least three days per month to accommodate severe symptoms. In addition to increasing productivity and time for self-care, menstrual leave can help decrease period stigma — harmful jokes, comments and miseducation about people who menstruate — by normalizing and validating period pain.
Approximately 63 percent of people who menstruate experience severe period pain, or dysmenorrhea, according to a 2021 study by the National Center for Biotechnology Information.
Period pain affects 66 percent of women's daily lives, is a primary cause of school and work absenteeism and can decrease people's productivity. Roughly 80 percent of women are less productive for an average of 23.2 days per year due to period pain, according to a 2019 study in BMJ Public Health, a scientific journal.
"The pain that it causes can affect how you function throughout the day, and I think period leave would really help alleviate the stress of having to just deal with it throughout the day," said Jennyfer Ngo, a senior biology major and president of Temple's PERIOD chapter, a national menstrual hygiene advocacy group.
Dysmenorrhea usually presents as lower abdominal cramps and can be as painful as a heart attack. Other period symptoms can include irritability, fatigue, lower back pain, nausea, diarrhea and headaches.
Suzie Njunge, a senior psychology pre-med major and student worker, has PCOS, which causes severe period cramps and also experiences nausea and fatigue during her period.
"Periods just really take a lot of energy out of me and a lot of other people that I know, so it would really just be to relax and re-energize and just focus on myself," Njunge said.
Nearly 70 percent of women wish they had more flexibility at work or school during their periods, according to the BMJ Public Health study. Paid time off for employees experiencing symptoms would allow them to focus on self-care instead of working a full day.
Temple offers a maximum of five days per year of paid sick leave, according to Temple Human Resources. Paid menstrual leave should be offered in addition to sick leave because menstruating people shouldn't need to use sick leave for a monthly biological function.
The university has no immediate comment on implementing period leave, wrote Sharon Boyle, vice president of human resources, in an email to The Temple News.
On Feb. 16, Spain passed sexual and reproductive rights legislation entitling people who experience periods to three- to five-day menstrual leave, depending on the severity of their symptoms, The Washington Post reported. While Spain is joining countries like Japan and Indonesia, both of which have offered period leave policies for decades, period leave is rare in the U.S.
Period stigma still exists in most U.S. workplaces, leading to discrimination by those who suggest that menstrual pain is just an excuse to get out of work.
Approximately half of menstruators feel unable to discuss periods and related issues with their managers, and 48.4 percent have no managerial support for menstrual cycles, according to a 2022 study by Sage Journals.
"Periods can be horrifying, can literally be hell, and I think it's become so normalized to expect women to work through it," Njunge said.
If Temple acknowledged the impact of period pain on menstruating employees by offering menstrual leave, they'd be validating workers' well-being and period pain.
Chani, a California-based queer, feminist astrology company that is one of the very few U.S. companies to offer unlimited menstrual leave for employees, has no approval process for taking period leave and about 60 percent of employees have used it, The Washington Post reported. Temple shouldn't require documentation for period pain because it'd be difficult and unnecessary when most women experience it.
"It would be hard to document," Ngo said. "You could go to the doctors, I guess, to get [period pain] documented, but also, there's a whole factor of being available to go to the doctors because their health care isn't free, obviously."
It's unreasonable for a menstruating person to spend time obtaining documentation for symptoms that generally occur monthly when a doctor's visit costs $96 to $147 with insurance in Pennsylvania.
Employers that offer paid period leave are considerate of half of the population that has a menstrual cycle by accommodating period symptoms.
Temple should demonstrate its care for menstruating employees and offer paid period leave because menstruating employees shouldn't need to force themselves through uncomfortable work days. Menstrual leave would prioritize these employees' well-being and help deconstruct period stigma.
Sibil Owusu contributed reporting.