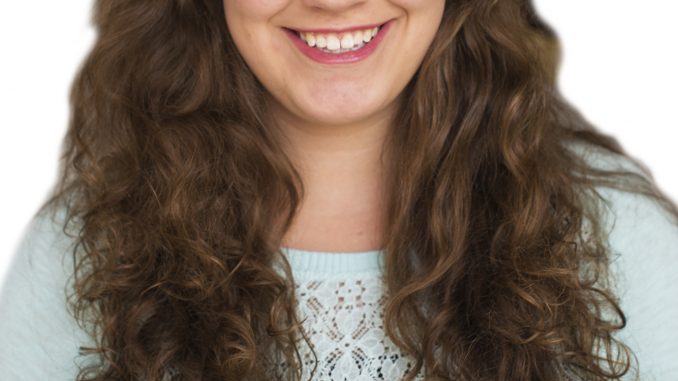 Anyone who has scrolled through Twitter, Instagram or Facebook or spends some of their time actually keeping up with the Kardashians, knows that the woman formerly known as Bruce Jenner appeared on the June 9 cover of Vanity Fair telling the world to, "call her Caitlyn."
This viral announcement marks Jenner as one of the few public figures to speak about their experience as a transgender person, but she is certainly not alone.
While some Americans have only just begun acquainting themselves with the transgender community and the issues it faces, Philadelphians and our local government have been continually making significant, much-needed strides in supporting our own transgender community.
As a sign of solidarity, the blue, pink and white striped transgender pride flag flew for the first time at City Hall on the opening day of the Philadelphia Trans-Health Conference, held June 4-6 last week. The flag stayed up throughout the duration of the conference.
The event, which includes various workshops and guest speakers, is the world's largest trans* health conference, according to the PTHC's website.
"This is a truly historic and symbolic moment as the City of Philadelphia proudly honors our incredible, vibrant and diverse transgender communities," said Director of LGBT Affairs Helen Fitzpatrick in an email.  "The City of brotherly love and sisterly affection stands for equality, tolerance and respect for all and celebrates our transgender community."
Raising the flag recognizes the transgender community which is often forgotten alongside the other members of the LGBTQ community, Fitzpatrick said.
By flying the transgender pride flag, Philadelphia is acknowledging transgender people and giving them the individual attention and consideration they deserve. Not every member of the LGBTQ community feels represented by the gay pride flag.
Last month, Philadelphia took another step toward recognizing a problem facing the transgender community as The Mayor's Office of LGBT Affairs unofficially launched its "Gotta Go!" Guide, an interactive map indicating locations with gender-neutral bathrooms throughout the city.
The availability of this guide serves as a simple sign of respect for a community that is often marginalized and misunderstood. Many people don't realize that using public bathrooms can become a source of anxiety and distress for transgender people.
In 2013, the city began to require newly constructed city-owned properties and those undergoing renovation to build gender-neutral bathrooms. But properties that are not city-owned do not have to comply with such bathroom standards, making for an unpredictable mix of bathroom options throughout the city.
Thus, using a public bathroom can become a daunting process for transgender people, especially those in the process of transitioning, as well as for those people who consider themselves non-binary.
Shane Rubin, former Queer Student Union president and a senior anthropology major, explains how complex simply using the bathroom can be for someone who is transgender, especially when gender-neutral bathrooms are not an option.
"If I go in a women's bathroom… it's humiliating for me, and I don't look female," Rubin said. "Then if I go in a men's room I have a good chance of getting kicked out…Frankly, it's a big safety issue."
Transgender people should not have to worry about passing for a specific gender just in order to avoid nasty glares or at worst, threats of violence.
Thus, the "Gotta Go!" Guide promises to act as a beneficial resource for transgender Philadelphians, allowing them peace of mind when they are faced with situations in which they need to utilize a public bathroom.
I have never been overcome with fear when entering a women's bathroom. My hope is that all Philadelphians, including all Temple students get to experience the same level of ease that I do when using a bathroom of their choice. And this hope of mine has the potential to become a reality with the increasing availability of gender-neutral bathrooms throughout Philadelphia.
Closer to home, Temple Student Government is also working to help eliminate any fear or uneasiness that students may experience when entering a women's or men's bathroom by creating more gender-neutral bathrooms as an alternative option on Main Campus.
According to Michael Horwath, TSG's Director of Student Affairs, TSG plans to work with Temple's administration throughout the upcoming school year in order to implement more gender-neutral bathrooms in newly constructed buildings and those being renovated around Main Campus.
Gender-inclusive housing will also be tested throughout the upcoming school year, Horwath said.
"Temple had previously not offered gender-neutral housing options," Horwath, a junior finance and marketing major said. "Right now, we're taking gender-inclusive housing on a case-by-case basis …for upperclassmen."
While Temple may still have some work to do in order to make transgender students feel more comfortable, progress is starting on Main Campus.
Maybe the world needed a former olympic athlete to talk about finally being comfortable in her skin to force the conversation about transgender experiences and lives into the public sphere, or maybe it was just about time.
Either way, we need to continue making fellow brothers and sisters feel at home in Philadelphia and at Temple, regardless of their gender identity, because they are home.
Jenny Roberts can be reached at jennifer.roberts@temple.edu