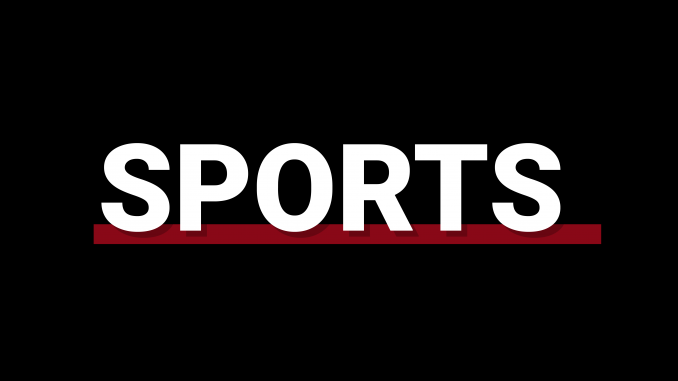 Temple University announced that it will welcome 10 new members into its Athletics Hall of Fame on Oct. 19.
The class includes an Olympic gymnast, Canadian Football League champion, National Wrestling Hall of Famer and two All-American lacrosse players.
"This year's class chosen for induction into the Temple Athletics Hall of Fame is exemplary for the members' incredible athletic achievements and for their leadership in their respective communities," Athletic Director Patrick Kraft said in a statement. "Seven sports and five decades are represented by the ten members of the class and we are honored that they proudly wore the Temple jersey."
The honorees who most recently played at Temple are twin sisters Alex Ovchinnikoff Squeri and Claudia Ovchinnikoff. During their careers from 1995-98, they helped lead the lacrosse team to three NCAA Tournament appearances, including appearances in the national semifinals in 1997 and 1998.
Claudia Ovchinnikoff won National Attack Player of the Year and Temple Athlete of the Year awards as a senior and earned three-time All-American honors. Alex Ovchinnikoff Squeri earned four consecutive All-American selections. The sisters both rank in the top 10 in Temple history in points.
Wrestling and men's basketball will also have two recipients of Hall of Fame enshrinement. Phil Richards, who wrestled from 1958-62, served as team captain and student government president as a senior. Following a 30-year absence of wrestling at Temple, the university trustee helped wrestling become a club sport in 2015. Richards is also a member of the National Wrestling Hall of Fame.
The other wrestling inductee is Tony Mantella, who competed from 1978-81. He is one of the top wrestlers in the history of Temple's Division I program. Mantella placed second at the NCAA championship during his senior season, when he served as captain. Mantella accumulated more than 100 career Division I victories.
Two Temple men's basketball figures from the 1970s will join the likes of John Chaney in the Hall of Fame. Former point guard Rick Reed captained Temple during his final season in 1978-79. He averaged 7.2 assists per game and dished 208 assists, which ranks second on Temple's all-time single-season list.
Reed's coach, Don Casey, will also be inducted. He is the only Temple men's basketball coach to also be a head coach in the NBA. Casey took Temple to the postseason four times while at the school from 1973-82. Following his career with Temple basketball, he coached in the NBA for 20 years.
Roxanne Pierce competed for the United States in multiple international competitions, including the 1970 World Championships and 1972 Olympics. Pierce won 12 medals, six of them gold, between two Pan-American Games in 1971 and 1975. Twenty years after her final year at Temple in 1976, she was inducted into the U.S. Gymnastics Hall of Fame.
Henry Burris set 20 school records while a member of the Cherry and White from 1993-96 and is an all-time Canadian Football League great. In the CFL, Burris won two MVP awards and three Grey Cup titles. Burris still owns the Owls' single-game records for passing yards with 445 and total offense with 502 yards. Both marks were set against the University of Pittsburgh in 1996.
Tom Whalen set school records with 228 hits, 54 doubles, 182 games started and 657 at-bats during his baseball career from 1992-96. Whalen captained the team for three seasons and earned three All-Atlantic 10 Conference honors.
Mary Beth Wilson played on the volleyball team from 1980-84, and she stills owns several school records. Wilson owns the Temple single-season records for kills with 670, attempts with 1,590, hitting percentage with 42.1, service aces with 99 and solo blocks with 77. She also holds the career marks for kills, attempts, solo blocks and total blocks. Wilson will be the second former volleyball player to receive Temple Athletics Hall of Fame induction.
The class will also be honored on Oct. 20 during halftime of Temple's homecoming football game against Cincinnati at Lincoln Financial Field.