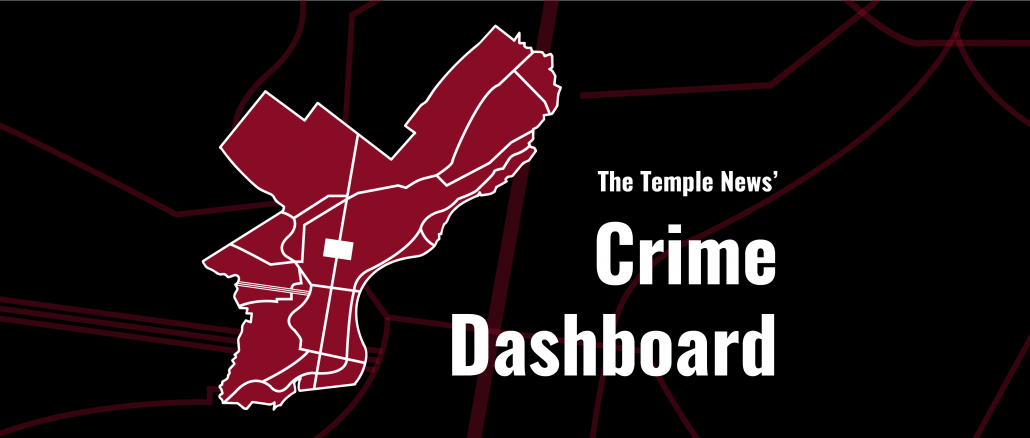 Updated on May 31 at 8 a.m.
The Jeanne Clery Disclosure of Campus Security Police and Campus Crime Statistics Act requires higher education institutions with a campus security or police department to maintain a public log of all crimes reported in their patrol zone. The log must be updated with information about each criminal incident within two business days of being reported to the campus security or police department.
Each entry in the crime log must include information about the type of crime reported, where it happened and when it happened. The log must also be regularly updated to reflect the outcome of reported crimes, including if the incident was found to have never occurred.
Temple University's Campus Safety Services' Main Campus patrol zone includes the area between Susquehanna Avenue, Jefferson Street, 18th Street and 9th Street. Between 13th and Broad Street, Campus Safety Services stretches further south to Girard Avenue.
Between May 1 and May 26 Campus Safety Services received 63 reports of crimes within their jurisdiction.
Here is a breakdown of the crime reports Campus Safety Services has received in the past month.
Mapping crimes reported near Temple's Main Campus
For more information, anyone can view Campus Safety Services' crime log from the past 60 days by visiting their headquarters during normal business hours. Upon request, Campus Safety Services will make portions of the log older than 60 days available within two business days.
Gun Violence near Main Campus
Gun violence has surged to epidemic levels in Philadelphia over the past five years, reaching unprecedented heights since the COVID-19 pandemic began in March 2020. An overwhelming majority of gun violence victims in Philadelphia are people of color, with most shootings occurring in impoverished areas of the city. As violent crime rates rise in cities nationwide, Philadelphia is currently on track to surpass its previous record of 500 homicides in a year, WHYY reported.
Here is how the gun violence epidemic is affecting The Temple News' coverage zone, which includes the area between 18th, Dauphin, 9th and Jefferson Streets.
As of Jan. 20, 22 shooting victims have been reported within The Temple News' coverage zone this year, three of whom received fatal injuries.
Emergency and Non-Emergency Resources
Members of the North Philadelphia community can access the following emergency and non-emergency resources as an alternative to 911. Information comes from the Kensington Voice, Don't Call the Police and Philly Alt. to 911.
If you have suggestions for resources to include on this list, contact editor@temple-news.com.