Lager
Color: Pale, amber, red or dark
Examples: Yuengling, Miller Lite, Heineken
Description: One of the most widely consumed types of beers, lagers offer a relatively neutral flavor where the notes of hops and barley shine through. The yeast used to brew lagers is slow-acting and thrives in cold environments.
IPA
Color: Amber, gold
Examples: Dogfish Head 60 Minute, Victory HopDevil, Firestone Walker Union Jack
Description: Stands for India Pale Ale. These brews come in a wide range of styles based on region, but they are widely recognized for a bitter aftertaste (thanks to all the hops) and higher alcohol content.
Stout
Color: Dark brown, coffee
Examples: Guinness, Founders Breakfast Stout, Kane Brewing A Night To End All Dawns
Description: These heavy, dark beers include variations like porters, milk stouts and imperial stouts. Most stouts air on the sweeter side of the taste spectrum and offer notes of coffee, chocolate, fruit or currant. Typically, they have high alcohol contents starting around 8 percent alcohol by volume and rising to about 15 percent — rivaling a glass of wine.
Sour
Color: Pale, amber
Examples: Victory Sour Monkey, Anderson Valley Blood Orange Gose, Dogfish Head Seaquench Ale
Description: A new trend in the beer world, sours are just that: a little sour. These brews get their pucker-worthy tastes from added acidic bacteria and wild yeast strains that brewers avoid in other beers. They take extra skill and high-profile equipment, so peep the price tag before ordering.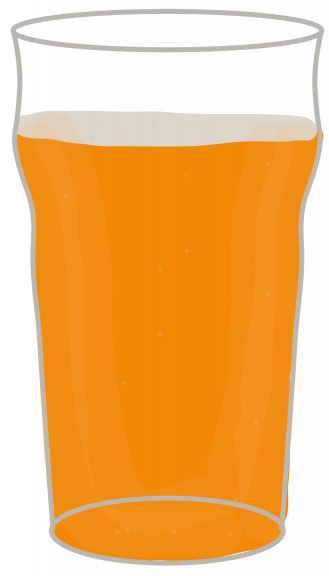 Wheat
Color: Pale, amber
Examples:  Blue Moon, Shock Top Belgian White, 21st Amendment Hell or High Watermelon
Description: These beers usually contain 30 to 70 percent wheat malt, and the resulting protein creates a hazy liquid. The cloudy, full-bodied brews offer a rich flavor without overwhelming and are complemented by citruses like grapefruit and orange.
Pilsner
Color: Straw, gold
Examples: Pilsner Urquell, Victory Prima Pils, Tröegs Sunshine Pils
Description: A lager subset, pilsners are refreshing and easy to drink with a bit more of a kick than the standard lager. The most popular variations come from Germany, the Czech Republic and the United States.