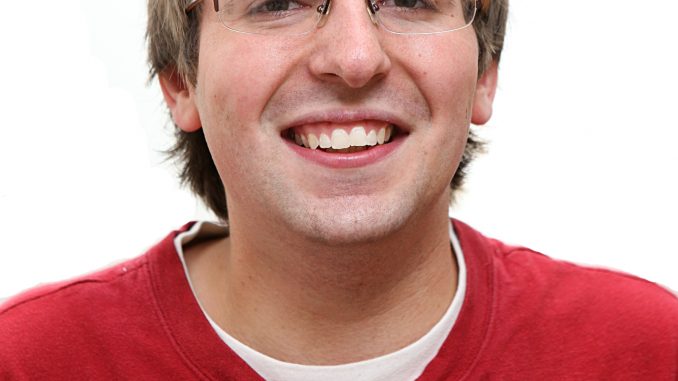 With no other sports left at Temple during the winter break, TNA Wrestling invades the Liacouras Center on Friday night.
Performing on-campus during the break might not draw the rabid crowd TNA has come to expect; however, the lineup looks enticing enough to lure me away from ugly sweaters and southern relatives.
Plus, parking should be available anywhere.
Record-holding eight-time X-Division Champion Chris Sabin defends against Austin Aries in a sleeper pick for show stealer. Oddball tandem Eric Young and Joseph Park challenge "The BroMans" Robbie E and Jesse Godderz for the TNA Tag Team Championship. Locked inside a steel cage, Bully Ray battles Mr. Anderson. In a rematch from Bound for Glory 2011, also held in the Liacouras Center, Kurt Angle wrestles TNA's 2013 MVP Bobby Roode.
The main event features the "Samoan Submission Machine" Samoa Joe taking on Magnus for the TNA World Heavyweight Championship.
As the first British world champion in over a century, Magnus has achieved the dream that inspired him to pursue Ricky Knight's training camp when he was just 16-years-old.
"Ricky broke me into the business and got me involved in battle royals and six man tags," Magnus said. "Then a couple friends and I would get in the car every Sunday to drive three hours to train at Dropkixx Academy while I still worked with Ricky. I always encourage aspiring American wrestlers to get booked in the U.K. because there is so much work over there."
Lifting weights since he was 12, Magnus developed a physique worthy of starring in the United Kingdom's revival of Gladiators in 2008. The English brawler parlayed that opportunity into a co-hosting gig for the annual Britain's Strongest Man competition.
When he first arrived in America in 2009, Magnus says he couldn't believe how much easier it is to eat healthy here than back home.
"I like having the options to get chicken breasts, egg whites and steak whenever I want, but I can see how people give in to fast-food." Magnus said. "There is so much convenient food and empty calories for Americans, especially college kids."
Writing a fitness book for about a year-and-a-half, the European powerhouse plans on dissecting the "mental side" of nutrition and exercise.
"You have to understand why something works in order to keep on doing it," Magnus said. "Only you can monitor your program. One hour in the gym is really all you need if you work hard enough. If I have a busy week like this one with TV tapings and media and meetings, I'll exhaust myself for 45 minutes and cut my rest periods to stimulate my system."
His fitness book won't be his first grapple with the pen-the champion has contributed columns to Fighting Spirit Magazine, a popular wrestling/MMA magazine in the U.K., for almost five years.
"It started off when they ran a feature on me and the editor mentioned that I was a pretty talented writer from back and forth emails," Magnus said. "He suggested I write a monthly piece and I had noticed other wrestlers were doing it. I always enjoy when fans come up to me to compliment my writing. I know it makes my parents proud to use my brain and be recognized for it."
Although the written word could evolve into a second career for Magnus, he has no intentions of leaving the squared circle.
"I try not to look at opportunities as something to fall back on," Magnus said. "It can be a self-fulfilling prophecy sometimes. I'm lucky I get work as a TV host, write my column every month, and maintain my main career as a pro wrestler. I'll always be involved in this industry because I love it so much."
Perhaps Magnus' insistence will cease if Samoa Joe traps him in the deadly Coquina Clutch this Friday night. If the Brit's bulging bicep drops three times, a new champion will be crowned in the City of Brotherly Love.
Rubbish, says Magnus.
"These Philly fans are notorious around the world," Magnus said. "Coming to our live events is a lot of fun regardless of what the card is. We always deliver on live events-it's something we pride ourselves on."
General admission tickets start at $15 and Knockout Zone tickets cost $125 for a section of floor seats hosted by the TNA Knockouts with food and beverages served.
John Corrigan can be reached at john.corrigan@temple.edu.