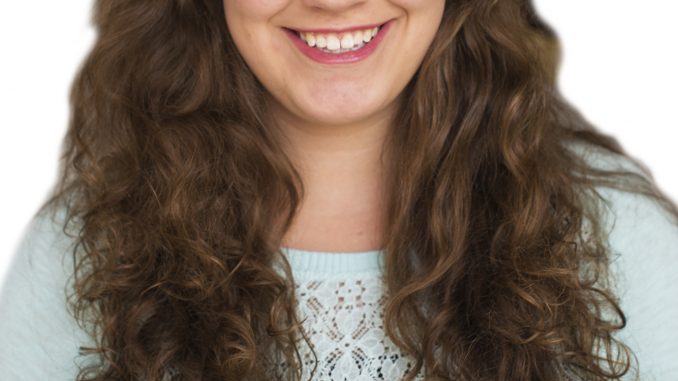 When last year's Walk a Mile in Her Shoes event took place, I remember feeling mocked. Burly athletes and fraternity brothers awkwardly making their way through Main Campus in red heels — as female volunteers cheered them on — didn't seem like the most appropriate way to raise awareness for sexual assault.
After the event, I saw a peer who participated in the walk share a photo of himself on Facebook, striking a stereotypically feminine pose in his red heels. This image left me feeling further patronized for my experience as a woman — not to mention the image had offensive homophobic and transphobic undertones.
That's why I am glad the Wellness Resource Center decided to replace Walk a Mile in Her Shoes with WalkTU: Engaging New Voices in Ending Sexual Violence, a new awareness walk that will lose the heels and instead offer inclusivity. It will be open to female and LGBTQ students, as well as male students.
It is important that this event and the conversation around sexual assault at large include the experiences of all students, and that men choose to stay involved even when they are not the main focus of the dialogue.
"The most important aspect in terms of challenging violence is to challenge our power structures, whether it's in terms of white privilege or male privilege or heterosexual privilege or ability privilege," said Rujuta Chincholkar-Mandelia, a gender, sexuality and women's studies professor who teaches a class about domestic violence as a social issue every fall semester. "We need to recognize that and really have that conversation in terms of how we can change certain things about our thought processes within this patriarchal system."
The truth is: all people have the potential to be perpetrators of violence and abuse. And all people unfortunately have the potential to become victims of abuse, too. One in five women and one in 16 men will be sexually assaulted during college, according to data from the National Sexual Violence Resource Center.
With so many college students being affected by sexual violence, this conversation is urgent.
But too often when we actually do talk about sexual violence, it's only in heteronormative terms.
Sexual violence also occurs within the LGBTQ community. About one in eight lesbian women and nearly half of bisexual women have been raped, according to the National Center for Lesbian Rights. The center also reports that four in 10 gay men and nearly half of bisexual men have experienced some form of sexual violence. These experiences need to be acknowledged, and WalkTU is better able to do that than Walk a Mile in Her Shoes.
"Walk a Mile in Her Shoes was a large, one-day awareness event around sexual violence, and then it's like, 'OK, it's only for men, male-identified individuals to walk, and it's called Walk a Mile in Her Shoes,' so it tends to seem like it's on that gender binary," Tom Johnson, the assistant director of the Wellness Resource Center, told The Temple News. "It can feel somewhat heteronormative in terms of the messaging."
"We don't want an event that has also evolved into kind of a kick-off for Sexual Assault Awareness Month to be somewhat exclusive in those ways," Johnson added.
I agree that it's important this event is no longer exclusive. However, the men who were targeted for involvement in previous walks — athletes and fraternity brothers — need to stay involved.
Statistically, men are more often perpetrators of sexual violence, which means prevention can only occur when men are involved in these dialogues.
"Obviously educating men and having that inclusiveness of discussing this with men and having them recognize their privilege in society is extremely important to eradicating violence against women," Chincholkar-Mandelia said.
Luckily, Johnson said turnout for Wednesday's WalkTU event looks like it will be close to the turnout in previous years for Walk a Mile in Her Shoes, including representation from Greek life and the athletic department.
However, I would encourage these athletes and fraternity brothers to recognize their power on Main Campus and in society by engaging with this issue outside of the one-day WalkTU event.
The Temple News reported on a group of five students who reached out to fraternities and men's sports teams to invite them to participate in a conversation about sexual assault as part of a community arts project last semester. Only two out of 20 officers from these groups responded, and both answers were negative.
It's unfortunate that an opportunity for discussion of sexual assault was turned down or ignored by every one of these male groups, especially given that real change happens from individual conversations.
"Education, classes in gender studies or actually having conversations with victims and having an interaction with populations that are oppressed really makes a big difference," Chincholkar-Mandelia said. "Marches and walks make a statement in terms of, 'We are in this together,' but the actual implementation of the work needs more than a march and a walk."
WalkTU is a great start for opening up dialogue regarding sexual assault to everyone and to acknowledging the validity of everyone's experiences with sexual assault. But it should only be the beginning of this dialogue. As we head into Sexual Assault Awareness Month in April, I hope participation in these conversations continues and that all voices continue to be raised up.
Jenny Roberts can be reached at jenny.roberts@temple.edu or on Twitter @jennyroberts511.