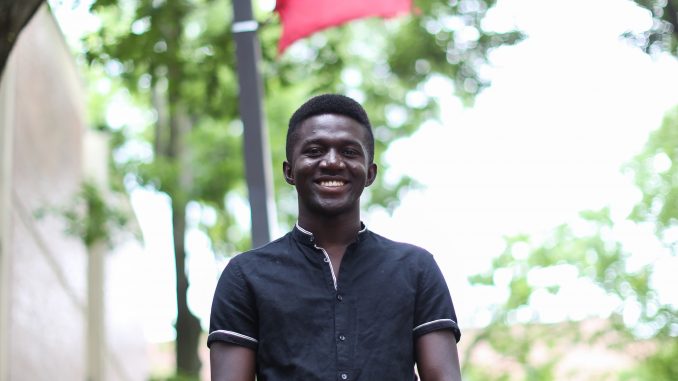 In May 2018, Temple University established the #YouAreWelcomeHere national scholarship program along with eight colleges and universities to encourage international student enrollment in the United States.

Temple announced on Monday that the scholarship program is expanding from nine to 57 colleges and universities. Starting in Fall 2019, participating institutions will award annual, renewable scholarships to two first-year, undergraduate international students.

Colleges and universities committed to award at least 50 percent of the students' tuitions — Temple's scholarships will be worth $20,000.

"We are proud to lead the #YouAreWelcomeHere scholarship program and pledge our continued support of international students," President Richard Englert wrote in a university press release. "This program is a commitment to diversity and a promise to create educational opportunities for students from all cultures and continents."

According to the release, the scholarship will support incoming international students interested in strengthening "intercultural exchange that bridges divide at their future campuses and beyond."

Englert added the response from other institutions to join the scholarship program has been overwhelming.

The program is a continuation of the work done by Jessica Sandberg, former director of International Admissions, to spread the #YouAreWelcomeHere social media campaign that went viral after Sandberg posted a Youtube video for the campaign in November 2016.

Study Group, a company that produces educational programming for international students, first used the hashtag.
#YouAreWelcomeHere received even more attention after President Donald Trump's executive order that temporarily banned travelers from Muslim-majority countries seeking entry to the U.S.

"I wanted to forward this idea that we should push back," Sandberg told The Temple News in June 2018. "I thought it was the right message at the right time, at a time when a lot of negative things were coming out about the U.S., to target young people and reinforce the idea of a safe place."

After Sandberg's media push, the #YouAreWelcomeHere initiative, has more than 350 colleges and universities, 70 international education companies and organizations and 20 high schools, according to the press release. Temple now runs the program.

Martyn J. Miller, assistant vice president for international programs, wrote in an email to The Temple News that the #YouAreWelcomeHere community put out calls to invite participants of the campaign to join the scholarship program.

Miller added the scholarships will make it possible for 114 international students to study in the U.S.

"The program has grown from a grassroots effort that informally reminded international students that they are welcome at our colleges and universities, and into a full-fledged scholarship program proving to international students that they are, indeed, welcome on our campuses," Miller wrote.