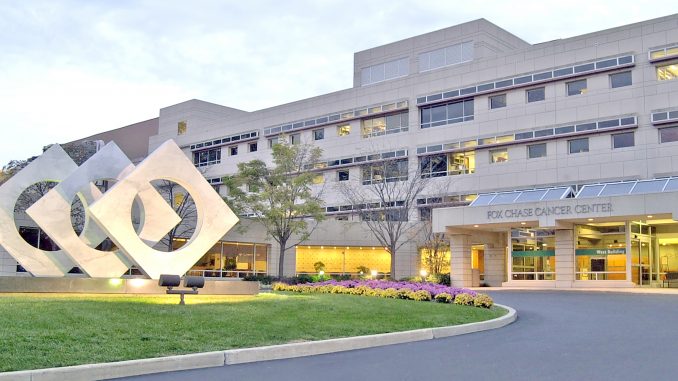 The Lewis Katz School of Medicine and Hunter College in New York City were awarded a $13.5 million grant to reduce cancer disparities in minority groups.
The five-year grant from the National Cancer Institute, which is part of the National Institutes of Health, will fund the Temple University/Fox Chase Cancer Center and Hunter College Regional Comprehensive Cancer Health Disparities Partnership.
Its efforts will focus on reducing cancer treatment disparities in African-American, Asian-American, Pacific Islander and Hispanic-American communities in Pennsylvania, New Jersey and New York City.
There are three central goals for the partnership: cancer research, diversifying the medical field and improving community outreach when it comes to cancer diagnoses, said Dr. Grace Ma, the principal investigator at Fox Chase Cancer Center and associate dean for health disparities at the Katz School.
Ma said the partnership, announced in late October, has opened about 70 research positions to professionals from minority groups. Fox Chase will add first-generation college students and students who come from immigrant families during their undergraduate and doctoral-level educations.
"You need researchers that have lived in these underserved communities, understand the population and who may not have had a high socioeconomic background," Ma said.
The investigators will look at medical, socioeconomic and cultural factors based on molecular, genetic and behavior science, Ma said. Medical research will focus on colorectal, lung and liver cancers.
African-Americans have the second highest mortality rate of all racial groups for colorectal cancer and the highest incidence of lung cancer. Asian-Americans have incidence rates more than two times higher than those of white people, according to the NCI.
The cancer death rate for African-Americans is 25 percent higher than whites, according to the NCI.
Michelle Naidoo is a doctoral molecular, cellular and developmental biology student at Hunter College and an investigator in the partnership. Her focus is to develop therapy that specifically targets genes responsible for increased cancer risk among Black men.
"There is increasing evidence that racial disparities in cancer can be caused by biological events among minority populations," Naidoo said, "At the biological standpoint, I work on battling health disparities among Black men with prostate cancer, who are 2.3 times more likely to die from prostate cancer compared to white men."
Part of the $13.5 million grant will be used to increase cancer screenings, detection, prevention and access to treatment.
In the city's 2017 Community Health Assessment, the Department of Public Health found that there were 216.3 cancer deaths per capita among African-Americans in Philadelphia compared to 201.5 deaths per capita among whites in 2014.
The department also reported that the cancer mortality rates in the North, Lower North and River Wards planning districts, which encompass the Temple community, were higher than all other districts by at least 10 deaths per capita.
According to the NCI, financial strain prevents those in lower socioeconomic groups, regardless of their ethnicity, from seeking treatment early on in their diagnoses. The NCI found that socioeconomic status-related factors have more association with cancer rates and chances of survival than race.
"There are health system barriers," Ma said. "There are multilevel barriers that we are trying to tackle, and this is what we're trying to look at."
Five years is not enough time to solve the racial gaps in cancer diagnosis, treatment and outcomes, Ma said. Both Ma and Dr. Olorunseun Ogunwobi, the director of the Hunter College Center for Cancer Health Disparities Research, however, hope the grant will establish a strong foundation in the two institutions' disparity research.
"Once we understand the causes, we can establish a better-targeted approach and strategy to reduce these hurdles and disparities in these populations," she said. "In five years, you are not going to reduce all the disparities as we have planned and we will continue this in the long-term effort."