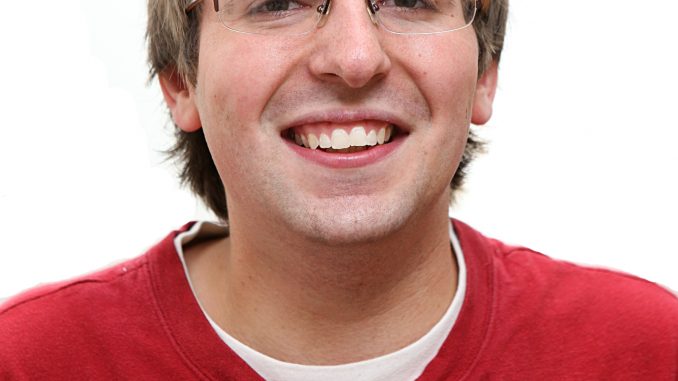 Happy Fourth of July!
As you slice the apple pie and gaze at the fireworks, remember the men and women in uniform who have sacrificed their lives by defending our privilege of freedom.
When your favorite hobby features genetic superheroes splitting each other's skulls against a gigantic steel cage over reasons such as bragging rights,women, or even a Japanese shampoo commercial, you tend to appreciate our daily liberties.
Despite the premiere pro-wrestling company on the planet calling itself World Wrestling Entertainment, you might wonder why this column on competitive athletes appears in the Arts & Entertainment section.
Well, pro-wrestling is the most underrated American art form and some of the most profitable storylines hinge on preserving that art work's canvas.
In honor of Independence Day, let's reflect on those art form defenders by counting down the most patriotic wrestlers in history.
10. The Patriot
Unless you watched wrestling before 1998, chances are you're thinking of Mel Gibson.
As a matter of fact, the Patriot's sole legacy is that his entrance theme was borrowed and slightly modified for this list's number one grappler.
Donning the red, white, and blue mask in 1991, the Patriot achieved success as the Patriot in World Championship Wrestling, All Japan, and the Global Wrestling Federation before entering the WWE in the summer of 1997.
In all honestly, the Patriot is the definition of right place, right time.
Bret Hart was waging an international war against America, so it only made sense for the Patriot to defend our nation's honor.
Unfortunately, a pay-per-view loss to Hart and a torn triceps ended the Patriot's tour of duty.
9. Jack Swagger/Zeb Coulter
Whether you agree with their right-wing sentiment or not, and since they're portrayed as racist miscreants, you're not supposed to, Swagger and his manager Coulter have spent the past few months fighting for their country.
Well, the way Andrew "Dice" Clay prefers it.
Pontificating on anti-immigration, the "All American-American" and his xenophobic mouthpiece gained mainstream attention from Fox News and Glenn Beck for supposedly mocking the Tea Party.
They unbelievably broke character to explain pro-wrestling to the conservative nutcase, and invited him to Monday Night RAW.
Apparently, Beck couldn't have risked his reputation by appearing on such an outrageous program.
8. Jim Duggan
As I type this, the 34-year-veteran is scheduled for a match in a couple hours in Iowa.
As popular as Joey Chestnut this time of the year, "Hacksaw" Jim Duggan can be expected on WWE TV marching to the ring with his trusty 2×4, a thumb in the air, and a hearty "Hooo!" battle cry.
Aside from his father serving as the Glens Falls, New York Chief of Police, I'm not sure why Duggan obsesses over the USA.
Ever since he and arch nemesis Iron Sheik were pulled over for drug paraphernalia, I've wondered if Duggan is actually a spy.
7. John Cena
Have you seen The Marine?!
6. Dusty Rhodes
As the common man, Rhodes represented the people in the ring and echoed their sentiments of blue-collar hard times during his mesmerizing interviews.
If a chubby kid with a lisp can become a three-time world heavyweight champion, then he certainly has lived up to the "American Dream."
5. John "Bradshaw" Layfield
While the idea of a manicured, Wall Street mongrel doesn't exactly evoke images of patriotism, JBL has nothing but respect for our soldiers.
When WWE holds their annual Tribute to the Troops shows during Christmas, you can thank the self-proclaimed "wrestling god" for pitching the concept to company owner Vince McMahon.
4. Hulk Hogan
If you experienced the Rock 'n' Wrestling Connection of the 80's, you might be typing a profanity laced comment right now about why the Hulkster should be ranked number one.
Although the power of Hulkamania prevented evil foreigners such as Iron Sheik, Nikolai Volkoff, and Andre the Giant from conquering the land of the free, Hogan turning his back on the Hulkamaniacs during the mid 90's has forever tainted his "Real American" status.
3. Sgt. Slaughter
Decked out in fatigues with his piercing whistle, the Serge has pledged allegiance to Old Glory in various manners over the years.
When he debuted in the WWE, Slaughter demonstrated his Marine Corps teaching in typical overbearing drill sergeant fashion.
After a brutal feud with the Iron Sheik, who we can all agree by now was the United States' ultimate wrestling enemy, Slaughter earned cheers for his military passion.
Before The Rock enlisted in G.I. Joe: Retaliation, Serge was initiated into the franchise with appearances in comic books, cartoons, and merchandise.
And now we have reached the asterisk in every Slaughter biography where we frown about his Iraqi sympathizer role during the Gulf War.
Damn you, Saddam!
2. Jesse Ventura
For most of his life, Jesse "The Body" Ventura has served our country in one capacity or another.
Whether in the Navy, in political office, or on TruTV's Conspiracy Theory, the eccentric hall of famer has fought for truth, justice, and previously owed royalties.
1. Kurt Angle
The "Wrestling Machine" won the gold medal at the 1996 Summer Olympics with a broken freaking neck.
While you can scoff at pro-wrestling for being fake, Angle's dedication to America is certainly real.
John Corrigan can be reached at john.corrigan@temple.edu.