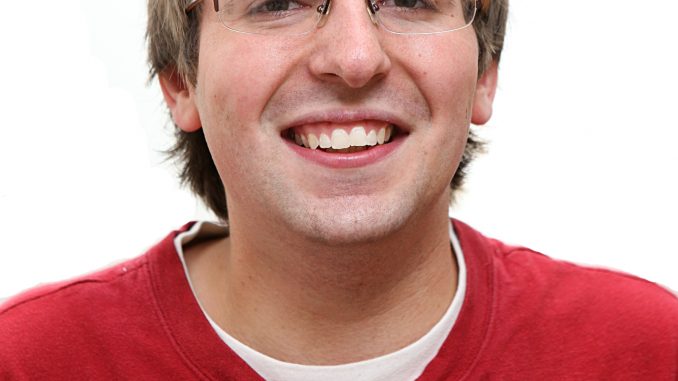 Who is the greatest pro wrestler to have never worked for World Wrestling Entertainment?
Nikita Koloff was a powerhouse in the '80s, rivaled only by Ivan Drago as the most feared Russian athlete. Carving hieroglyphics into his victims' foreheads, Abdullah the Butcher terrorized arenas across the globe. If his career extended beyond the tragic Porsche crash, Magnum T.A. could have prevented a few of Ric Flair's 16 title reigns.
Calm down, middle-aged Stingers. By the time you read this, "The Icon" has probably joined the ranks of every other TNA talent opting for the free agent scene.
My pick is much younger than all of the aforementioned legends, yet they have a better chance at appearing on RAW next Monday. It is Nigel McGuinness, an internationally recognized technician, former TNA superstar and the second-longest reigning Ring of Honor champion ever.
The ruthless Englishman rose up the independent ranks with Daniel Bryan, Samoa Joe and Seth Rollins, honing his London Dungeon wrist-lock and decapitating opponents with his Rebound Lariat.
While his contemporaries currently headline the major leagues, 37-year-old McGuinness watches hungry up-and-comers from ringside as ROH matchmaker.
After contracting hepatitis B during his stint in TNA, McGuinness performed a final tour before retiring from the ring in 2011.
Plopped on a bench outside the Pennsylvania National Guard Armory for ROH's "Death Before Dishonor XI," I soaked up sunshine as well as wisdom from the artist formerly known as Desmond Wolfe. I couldn't believe this once vicious athlete, who routinely rocked jaws with European uppercuts, spoke more softly than my grandmother.
Sharing the lessons that life had recently taught him, McGuinness became my version of "Tuesdays with Morrie."
"Ultimately, I stopped wrestling because I had done everything I could do aside from WWE," McGuinness said. "There wasn't any interest in me wrestling for them. An old arm injury, which was pretty much healed, is why I couldn't work for WWE. Then I got hepatitis B in TNA and didn't want to leave a chance for somebody else to get it."
Petitioning for intentional bleeding to cease in wrasslin', McGuinness' movement has resonated with at least two companies.
"The WWE doesn't do it, you applaud them for that," McGuinness said. "ROH has a no-blood policy as well. They're in the process of getting a testing and/or vaccination protocol worked out through the legal system."
Since moving to Los Angeles, the wounded warrior has explored acting, standup comedy, screenings and a few other projects, such as the Wrestling Cares Association, which runs a year-long tournament of 10-minute Ironman matches.
"L.A. is like England but without the bad weather and bad teeth," McGuinness said with a laugh. "There are so many bloody English people there. You can't go anywhere without seeing one of those wankers popping around, stealing all my heat from having a cool accent. But it's a beautiful city. You walk into a coffee shop and everybody has a script. A lot of people find that pretentious, and to a certain extent, it's how you present that. But I like being around people who are creative. Once you weed through all the people that are there just to be there, you can find some real diamonds, and that's what I'm looking for."
McGuinness produced a documentary, with help from fans via Kickstarter, of his retirement tour. "The Last of McGuinness" revealed the heartache of a man finally quitting the chase of his lifelong dream. I wondered if a sour taste still lingered in his pie hole after months of adjusting to his new life.
"It's tough to see my friends [at WWE] making hundreds of thousands of dollars and really living the life that I worked my whole life for," McGuinness said. "And I feel, justifiably so, that I unfairly lost the opportunity. But I've learned so many skills from working on the documentary, that I can now edit shows and movies and if I have other projects that I want to do, I know on the backend that I can do it all myself. I said to [Colt] Cabana on the end of the tour, really how I view my career will largely depend on what happens after my career. If I continue to have some success in L.A., I may look back and say, you know what? It was the best thing to happen to me."
College athletes who injure themselves and need a backup plan should take McGuinness' advice.
"Enjoy the journey," McGuinness said. "College athletes are obviously looking toward the majors and making millions of dollars, but they should still enjoy the pleasures of playing a sport they love. Look at yourself as a broad human being as opposed to a sports athlete. Look within yourself and say 'What else am I good at?' I don't think you should study chemistry because you know you can make money as a chemist. There are a million people working a million jobs to pay the bills, but how many of them are really happy?"
Perhaps a few too many DDTs had weakened McGuinness' memory, but he still passed along some recent inspiration.
"I saw someone giving a speech at an English university graduation online," McGuinness said. "He was talking about all these people going into the workforce now to look for a job that would make a certain amount of money. He felt you shouldn't do that. Instead, you should find what you're good at and enjoy. For a while you may make no money, but as long as you enjoy it and become the very best at what you love, eventually you could get paid to."
Even though McGuinness has yet to, and may never, make the money that he always yearned for, I hope he realizes that he became the very best at something we both love.
Mitch can have Tuesdays.
We're wrestling people, McGuinness.
John Corrigan can be reached at john.corrigan@temple.edu.