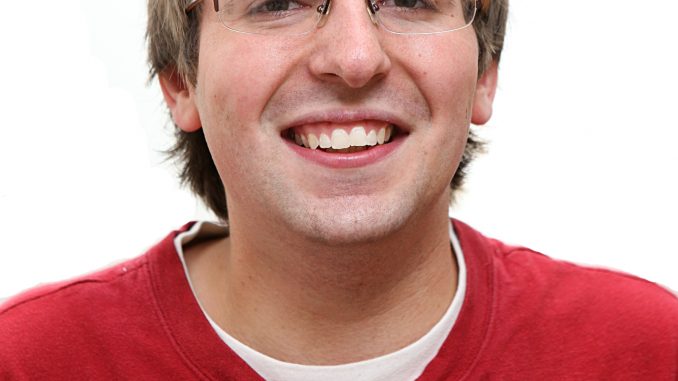 After a honky-tonk summer of rocking out to Keith Urban, Taylor Swift and Toby Keith, I'm ready for Mickie James to grace Philadelphia with her southern sass.
Despite a contract dispute with former employer TNA, the nine-time women's champion still laces up her boots — just not for her famous Mick Kick.
With a budding country music career, my eighth-grade crush has transitioned from the squared circle to the spotlight of the stage, at least temporarily.
"It's certainly not the last time you'll see me on television in a wrestling ring," James said. "I'm far from done. When I retire, I want to retire the right way. That's what we all hope for, right?"
Although the diva formerly known as Alexis Laree grew up listening to old school twang, she pursued professional wrestling rather than her singing aspirations.
"Wrestling was my father and I's common bond," James said. "During commercial breaks, I would come off the couch with an elbow. But I also played the violin for five years and would walk around the house recording myself sing. I just couldn't figure out how to break into either profession until my friend suggested I attend a wrestling school in the D.C. area. I didn't even know there was such a thing, but I fell in love with it ever since."
From supplementing her weekend wrestling shows by waitressing at Olive Garden and posing nude for a magazine called Leg Show to defeating Trish Stratus for the World Wrestling Entertainment Women's Championship in a show-stealer at WrestleMania 22, James experienced the sacrifice and glory of sports entertainment.
However, the farm girl from Virginia had another dream she had yet to achieve.
"I still wrote a lot to melodies that were already on the radio or in my head," James said. "I thought this is the one thing that I've always wanted to do since I was a little girl, yet I never really gave it a try. What do I have to lose except for people saying I suck? I've failed at a lot of other things, and I was told no a thousand times before I was told yes. I couldn't let that fear stop me."
Carrying only a book of her songs, James explored Nashville, met her first producer and released her debut album "Strangers & Angels" in 2010. Three years later, James signed with Entertainment One Music Nashville to produce her latest ball of vocal fire, "Somebody's Gonna Pay."
Having opened for mainstream powerhouses such as Montgomery Gentry and Gretchen Wilson, James picked their brains as she did with the grappling veterans.
"I love Tim McGraw," James said. "Miranda [Lambert] and Blake [Shelton] are tearing it up right now, too. I really like Florida Georgia Line's 'Cruise,' and you know what, that Nelly remix is a bit different. I think it's smart to have a different version, because if you don't listen to country music, you wouldn't necessarily hear that song. It's a way to introduce it to the young, pop crowd."
Before she parted ways with TNA, James juggled rehearsals during the day and snapping DDTs at night.
"It's one of those things where you have to make time and work around your schedule," James said. "Coming from the WWE where I was on the road 200 to 250 days of the year and then crossing over to TNA where the schedule was much lighter gave me some time to work on the music. But it's not easy cash, I will say that."
Former world champion and current touring storyteller Mick Foley has said it's difficult to get wrestling fans behind something not related to wrestling. James agreed with Foley's sentiment, but said she welcomes the challenge.
"When I do my shows, most of my fans have never seen me perform live," James said. "In any kind of entertainment industry, it's hard to get people to immediately go, 'Oh, that's cool, let me check it out.' There is always that bit of, 'uh, let me see.' It's just a matter of delivering on stage and building your fan base, because they're always going to respect you in the ring, but you want to build that respect for your new thing."
After taking a chance on a lifelong dream, James hopes her story can inspire wishful singers.
"Do what you love and keep writing," James said. "Sing the songs that you relate to. You have to go after it with all your heart and not be afraid of no. I guarantee you will hear no a hell of a lot more than you hear yes, but that one yes will make all those no's worth it."
So, what would it take for James to croon in front of us Yankees?
"I'm in the Northeast pretty often, but I haven't been to Philly in a while," James said. "Performing there would be awesome. We just want to book the right show and find an opening act that would work."
Let's hit up Temple grad and country rocker Doreen Taylor, schedule the Susquehanna Bank Center and start brewing that moonshine for next summer. I guarantee everybody's gonna pay.
John Corrigan can be reached at john.corrigan@temple.edu.