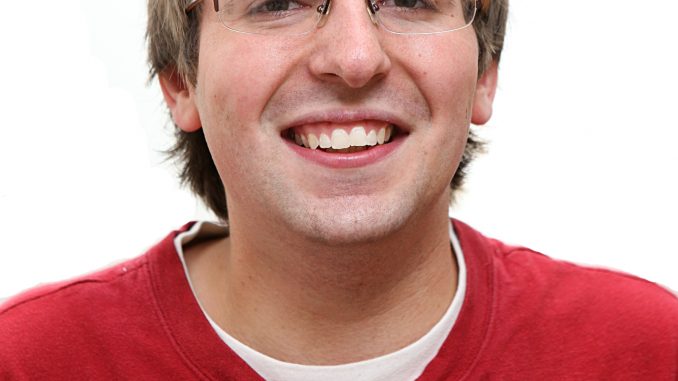 Damn you, Temple.
You could have hosted the hottest independent show of the year.
You could have reunited the Steiner brothers, celebrated Terry Funk's 69th birthday, and Harlem Shook with the Blue Meanie.
You could have been another page in Philadelphia's anthology on pro-wrestling history.
Unfortunately, you raised the rent too high for Tommy Dreamer's House of Hardcore II.
"I wanted to go to the Liacouras Center because it's not too far from where the original ECW was," Dreamer said.
"I was at one of TNA's events there and thought it was great. But financially, I couldn't afford the $35,000 price range. I don't have Dixie Carter's father's money and I don't have Vince McMahon's. I'm not a publicly traded company; this is all on my own dime."
So on June 22, the Pennsylvania National Guard Armory held Dreamer's sophomore event, a stacked card of rising stars such as Sami Callihan and Tony Nese as well as popular veterans like Carlito and John Morrison.
Since Dreamer defined his chaotic career for nine years on the corner of Swanson and Ritner Streets for Extreme Championship Wrestling, the barbed wire wielding "Innovator of Violence" has a soft spot for the City of Brotherly Love.
"I was born into this world as Tom Laughlin, but I'll leave it as Tommy Dreamer thanks to Philadelphia," Dreamer said.
"Any way to give back to this city means the world to me. I was at a Wal-Mart in Philly last week, and everybody was like, 'Dreamer, what's up?' They don't look at me as the big WWE wrestler; they look at me as one of their locals. I love that."
The last time the armory featured a wrestling show organized by an ECW alum was December for Shane Douglas' Extreme Rising.
Actually, I'm not sure if it's accurate to list Douglas with the company anymore because no events have been scheduled since cancellations in April.
"Extreme Rising was looking to revive ECW, and that's not at all what I'm interested in doing," Dreamer said.
"The only ECW people are me, Lance (Storm,) and Terry Funk. I'm not trying to recapture past glory or memories; I'm trying to make new ones."
With a wild match between Dreamer and old rival Lance Storm ending the night, the fans gained a new memory to share with the grandkids.
As Funk emerged from Dreamer's corner to apply his trademark spinning toe hold on Storm, an unadvertised blast from the past, X-Pac, attacked the living legend with a flurry of kicks.
Dreamer saved his mentor from the onslaught, and together, they DDT'ed Storm for the pinfall.
Dreamer, who loves all Philly teams aside from the Eagles because his deceased father "still receives season tickets to the Giants," revealed how his bout with Storm came to fruition.
"I'm not going to insult your intelligence and say I hate Lance Storm so much that I'm going to beat him to a pulp," Dreamer said.
"We just wanted to entertain the fans. When I first asked him about the show, I wanted to see what he thought about wrestling John Morrison in a teacher versus student type-of-deal. He said, 'I'd rather wrestle you. I can't wait to kick your fat ass again.'"
Despite being in charge, Dreamer's match wasn't his first priority.
That would be a rematch from his inaugural show in October between the Young Bucks and former WWE Tag Team Champions Brian Kendrick and Paul London.
"I based my show in timetable with their schedules," Dreamer said.
"Their match was so good, I told them I wanted the rematch in Philly."
As predicted, those four high flyers stole the show.
Despite the Young Bucks avenging their loss from the original House of Hardcore, London enjoyed his second match back in the United States after a three-week tour of Australia.
"The Young Bucks are money," London said.
"These are the people that, if the audience knows who they are, they'll buy tickets to see them. If they don't know who they are, they'll never forget what they see," London said.
While it's fun for fans to anticipate their heroes stopping by their hometown, it's even cooler when the wrestlers are excited to see their behind-the-curtain buddies.
"I was psyched to see Lance and Terry," London said.
"I run into a lot of Storm's students who traveled from Australia to Calgary, and that's inspiring. We need more Terry Funk in the movies. He was in Roadhouse and Paradise Alley, maybe we can get him in Expendables 3."
With House of Hardcore's sequel a resounding success, hopefully Dreamer can relax at Tony Luke's, his favorite cheesesteak place.
London, on the other hand, might have a bigger challenge than the Young Bucks with his dietary request.
"Is there anywhere in Philly that serves cheesesteaks on gluten-free bread?" London asked. "Gluten is a thickening agent. We don't need this crap. I love my Philly food but it's so fattening, I feel bad for you."
Temple, if you convince the Fontain Deli to offer gluten-free rolls for Paul London, I'll forgive you.
John Corrigan can be reached at john.corrigan@temple.edu.