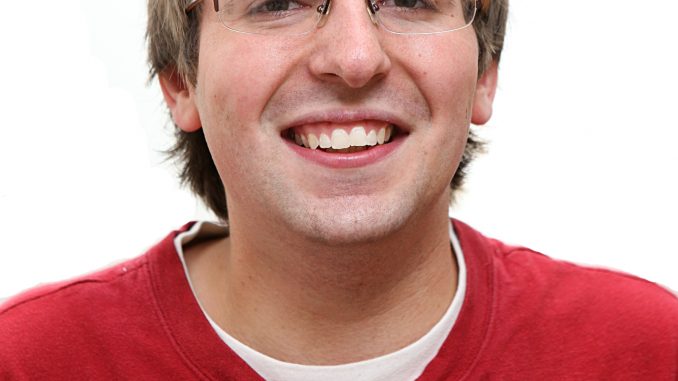 For many students, living off campus is their debut in the kitchen. Sure, you may have licked the batter off the spoon for your mother's birthday cake, or mistakenly microwaved leftover pizza in an effort to regain that once-crisp texture, but you're an adult now, and with great power comes great responsibility.
For a generation that grew up on Lunchables, measuring ingredients to craft edible meals, which will sustain you during the school year, is no easy task.
Recruit someone with cooking experience to live in your house or apartment before signing the lease – or else you'll be studying Honey Boo Boo's "sketti" technique.
I was under the impression that $5 foot longs and refilled water bottles would carry me through to Thanksgiving. However, my roommate, Kenny, our self-proclaimed house chef, believes that real men can't thrive on a diet of take-out and fast food.
As the master of his domain, Kenny holds court in the kitchen with weekly offerings of freshly-made spaghetti and meatballs. Who wouldn't salivate over a regularly scheduled Monday afternoon text asking, "Spag and balls tonight?"
One of the reasons we routinely decline Kenny's Chef Boyardee efforts is because no one feels like cleaning. We clean for special occasions such as social gatherings and the 24 hours before our landlord arrives. Once I withdrew a garlic-crusted plate from the dishwasher after being informed it was clean, I converted to paper products.
All freshmen who live in residence halls are required to register for a meal plan with the cheapest option costing $1,359 for 10 meals a week and $150 in Diamond Dollars. But once you escape the aggravating sign-in process and 3 a.m. fire drills of residence halls, living off campus allows you the freedom to choose premium block plans or scour Broad Street for scraps.
While relying upon Subway is convenient and cost-efficient, spending four years without adventuring past the perimeters of Diamond Street and Cecil B. Moore Avenue limits the college experience.
European Republic, located at 213 Chestnut St., offers a daily lunch special of a wrap, fries or soup, and a drink for only $6.95. Little Pete's Diner, located on 219 S. 17th St., serves a variety of sandwiches and suggested dinner platters such as roast pork and Monte Cristos costing no more than $9. Stop by any of the multiplying frozen yogurt shops in Center City for dessert, but beware the added weight of toppings. Those tiny marshmallows seem innocent, but they're going to cost you SEPTA money.
I remember my grandmother reminiscing about trading eggs and cups of flour with her neighbors during the "good ol' days," when streets were safe, folks were friendly and the Rat Pack meant more than what you find under Johnson and Hardwick's booths during Fourth Meal.
Well, our house had a taste of yesteryear when a friend knocked on the door asking to borrow our Heinz ketchup. Shockingly, we didn't have any either. As politicians and professors compare our current economic downward spiral to the Great Depression, you have to wonder if the similarities are true considering the dearth of America's favorite condiment. Sacrifice your dignity and stock up on ketchup packets from public food joints.
Instead of bowing to Fresh Grocer's ridiculously overpriced products, break the monopoly by voyaging to Bensalem's Produce Junction on 2901 Knights Road, where you can buy four apples for the price of one from Fresh Grocer. For cheap grocery shopping a little closer to campus, take the subway to the Ellsworth-Federal station and walk along South Ninth Street for the Italian Market.
When you don't have time or money for shopping, you can put on your thinking cap and improvise with ingredients lying around the kitchen. Since Insomnia Cookies raised it's prices an extra $0.25, we refuse to surrender our pride. Thus, we dusted off the blender and whipped up some Tastykake milkshakes with two percent milk.
I'm still waiting on Hot Off the Press to send the royalty checks.
Hosting potlucks are a great way to not only make friends but also eat delicious food for free. We attempted to make hummus, but I didn't have my glasses on when reading the ingredients list, so chick peas, lemon juice, olive oil and a full bottle of Fontain Deli-brand red pepper sauce were swirled to lumpy liquid form. Dipping stale Doritos into the concoction, everyone was, luckily, too distracted by Murray's brownies to notice the difference.
So when your parents worry about how you're surviving down in North Philly, just tell them no matter what you eat, it's still better for you than any Paula Deen dish.
John Corrigan can be reached at john.corrigan@temple.edu.