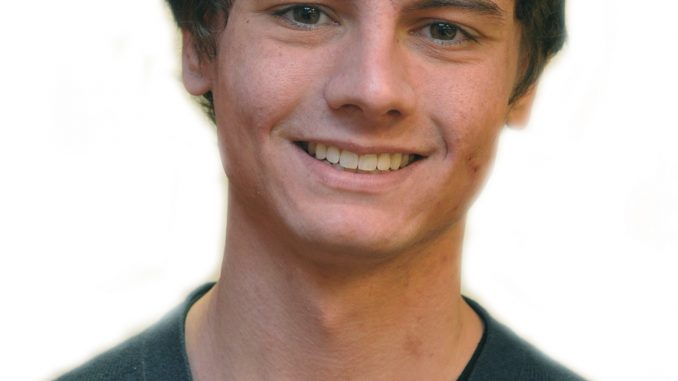 Student loans, in many ways, have become an epidemic. According to a report released in September by the U.S. Department of Education, the three-year default rate has risen. Considering the lifelong implications of the costs students take on during these precious few years at Temple, it would be fair to assume that Student Financial Services would do everything it can to make these years easier for students.
Each of Temple's roughly 39,000 students must deal with one of Temple's five SFS offices at one point or another in his or her academic career. When class registration opens each semester, financial holds are often placed on student accounts, barring anyone that isn't in "good financial standing" from registering for the following semester's courses.
However, multi-hour wait times and an apparent lack of basic communication have plagued Temple's main SFS office in Conwell Hall for years, and when registration opened yet again on Oct. 23, seemingly little had changed.
Take Julianne Adamko, a senior advertising major, for example. She said she had a hectic experience when dealing with Student Financial services earlier this year when she was under financial review.
"They told me the forms I had to get and once I sent them in, it wasn't until I was [fully] moved in that my mom got a letter in the mail saying they needed a different document than what we handed in," Adamko said.
"Once my parents gave [them] that, they needed another form and it took them two months to even tell me what documents I really needed," Adamko added. "That was once I called them and personally talked to the person working on my account."
Director of Student Financial Services Craig Fennell, who came in to the position in April 2012, said he recognizes these problems.
"Financial aid is a partnership," Fennell said. "When I think about communicating to students, I know we need to improve, and I think in some ways we have improved. I know there's plenty of opportunity to improve – I do not argue that with anybody."
Fennell seems to have the direction to work out some of these kinks. That being said, a group is the sum of its parts, and hearing from senior speech, language and hearing science major Alexandria Mancini gives more perspective on where the headache comes from.
"Every time I've ever had a question, I'm either on hold for an hour plus or I have to go in, and there have been plenty of times when I've walked in and just seen a bunch of employees standing around and laughing and talking," Mancini said. "Obviously this has negatively affected my ability to manage my financial aid because I can never get vital questions answered."
Now, you can't make a complete judgment call on seeing employees socializing at work, as I've done plenty of sitting around at various jobs. But when you have such a negative reputation already, a student's anecdote becomes, in some ways, an affirmation of larger issues.
Chi Hwan Moon, a senior advertising and film major, has a similar story.
"They send me notifications of changes and I rarely know what they truly mean," Moon said. "There is no way to remotely get my financial issues together. When I call it takes forever, the machine hangs up sometimes. It's so hard to reach them if I don't go in person."
Fennell said he's attempting to put plans in place to address some of these problems.
"If we're not communicating with students what they need to do, then they have to come in here," Fennell said. "If we're really effective behind the scenes they would have to spend less time having to call and come in, and that's the ultimate goal."
It's good to hear there is at least a plan of action for addressing these problems, and Fennell cautions that some of these plans simply take time to implement. Fair enough, but for those further along in their education, especially graduating seniors, the clock is ticking.
What's more disheartening is hearing from Brendan Dooley, a senior political science and economics major at Pennsylvania State University, who also serves as the University Park Undergraduate Association vice president. Dooley said he's never had any trouble with Penn State's Office of Student Aid.
"I've had my account put on hold by accident and it took less than a week to resolve," Dooley said. "They've got an army of people up there who can sit down with you. With over 90,000 kids [including its many satellite campuses] they need to stay on top of their stuff."
Temple and Penn State are different schools. Yet, since both are relatively large state-related institutions, it makes you wonder why students see these types of problems here.
Fennell said at his previous position at Arizona State University, a school with more than 79,000 students, they were able to get waiting lines at the financial aid office down from two hours to 10 minutes. Fennell's track record should provide a glimmer of hope to students waiting for improvement from Temple's SFS.
At Temple, some students have been fighting through these issues for years. Things need to change, and for many they need to change quickly.
Dan Craig can be reached at daniel.craig@temple.edu.