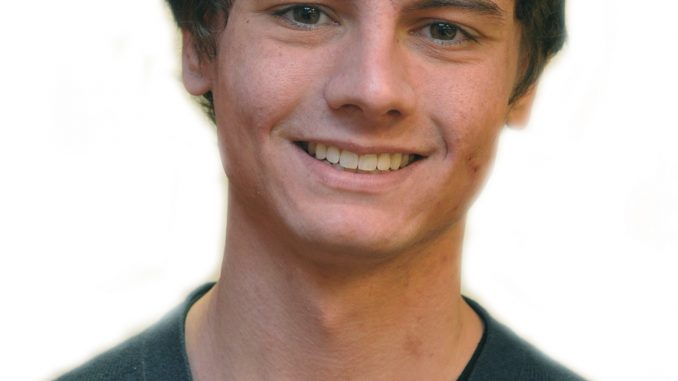 Close your eyes for a second. Well, keep reading this, so don't close your eyes. Never mind, just clear your mind for a moment.
Picture yourself in a filthy basement, your vision fuzzy and personal censor removed. Drenched in sweat, a remixed version of some Top 40 hit blasting so loud you can feel your eardrums trying to pop out of your skull.
Your friends are texting you frantically to come get Chinese food with them, but you're a bit preoccupied. There's no room in your mouth for General Tso's chicken, because it's currently housing the tongue of someone you've just met. He or she tastes like a combination of flat beer and cigarettes, but that doesn't stop you from groping and necking like the world is about to end and this is the last person you'll ever have any intimate interaction with again.
Chances are you've been in this situation before. And unless you end up in that person's bed later that night or come to the sudden realization that it's actually your roommate's cousin, that interaction is brief.
Eventually the song ends and the party dies down. It's a staple of the common college experience, and most have enjoyed – or regretted, depending on who you ask – the occasional consequence of party life.
Yet, no worries, because this embarrassing display is just a moment lost in time, a brief footnote in the history of your college career to laugh about the next morning. Right?
Wrong. So, so wrong. Because the incredible new Twitter account, @TempleMakeouts, is documenting these scenes from the underbelly of Temple's weekend nights, and you're only an iPhone photo away from being exposed to almost 2,000 followers for your actions.
"If someone doesn't want to be put on @TempleMakeouts they have to realize we have created a campus-wide social-networking game on the weekends," said one of the six admins for @TempleMakeouts, who all remain anonymous. "People go out targeting to submit pictures of people getting freaky on the dance floor."
That's right partygoers. Watch out, because @TempleMakeouts is the new social equalizer. It doesn't matter who you are, because the camera shows no mercy. @TempleMakeouts gives us the gritty portrayal of a side of Temple that you won't find in the school brochure; a beautiful canvas filled with brief encounters of lust and substance fueled acts of desire. And I can't get enough of it.
That girl from your class who raises her hand a million times and talks to the professor before and after class? You might see her caught straddling a guy on a couch. That shy boy you've never heard say more than two words, let alone talking to a girl? You could find him pictured with his butt pressed against a laundry machine and a black dress grappled in his arms.
To be fair, this is not originally a Temple idea. The admins got the idea from a craze that had already been spreading around other campuses.
"We actually got the idea from most of the big southern schools [that] had them, like Kansas, Missouri, Kentucky, etc., and they would have 5,000 to 10,000 followers, and we thought it was funny going through tons of pictures of people we didn't even know," said one of the admins. "So before someone else made the page for Temple, we dove on the opportunity."
And I commend them for doing so. But surely there are a few party poopers, students terrified to see their face on
@TempleMakeouts.
"We probably get one-to-two emails a day recommending a picture removal, [but] no one has gotten genuinely upset about it yet," said the admin. "We even had a picture of an admin submitted, and it is up on our page."
No matter what you think of @TempleMakeouts, you can't deny its ability to snapshot reality here at Temple. With our college campus being bombarded by a "Temple Made" campaign that seems to suggest at times we're a group of busy worker bees aiding a war effort, it's nice to see the flip side of the average owl. Plus, it's wildly entertaining.
Daniel Craig can be reached at daniel.craig@temple.edu.