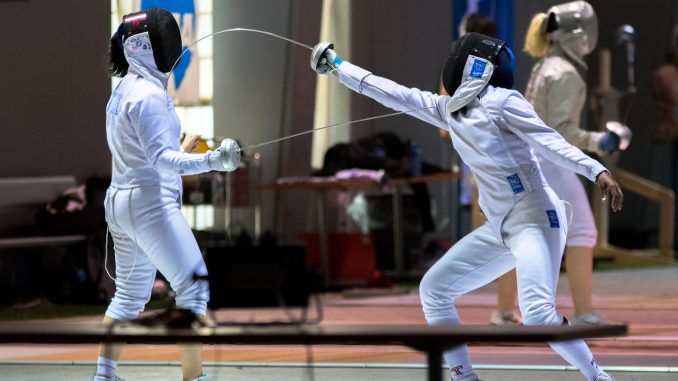 Temple (26-12) bested second-place Stevens Institute of Technology and third-place New York University to win Saturday's National Intercollegiate Women's Fencing Association Championships on Saturday in West Point, New York.
The Owls, who are the No. 7 team in the Feb. 9 CollegeFencing360.com Women's Coaches Poll, claimed their 22nd straight title at the event. Senior epee Safa Ibrahim won the individual title for her weapon, and junior Fiona Fong placed third. Freshman Kari Weiner placed second in foil, and junior Auset Muhammad finished third.
Sophomore sabre Malia Hee finished third, while junior Jessica Rockford and freshman Eva Hinds finished seventh and eighth respectively.
Temple's next event is the NCAA Mid-Atlantic/South Regional on Saturday at Lafayette College in Easton, Pennsylvania. The Owls will send the maximum allotment of 12 fencers.
Ibrahim, Fong, junior Ally Micek and sophomore Camille Simmons will compete for the epee squad. Muhammad, Weiner, sophomore Kennedy Lovelace and freshman Megan Ross will represent the foil squad. Hee, Hinds, sophomore Kerry Plunkett and junior Blessing Olaode will fence for the sabre squad.
Temple had four finalists at last year's regional meet. Ibrahim placed eighth in the epee finals to record Temple's best finish. Lovelace and Plunkett finished 11th in their weapons, and junior epee Quinn Duwelius finished 12th.