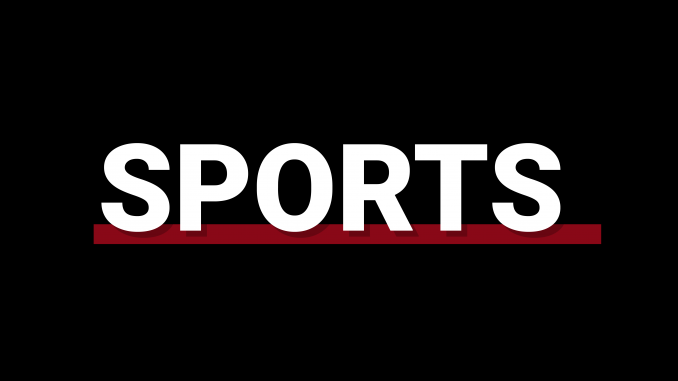 Temple's seniors helped the program win its first bowl game since 2011 in December and will graduate as the winningest class in school history.
Many of them don't want their careers to end, though. After the Owls' Gasparilla Bowl win, they shifted their attention to training to perform their best in front of professional scouts on Temple's Pro Day, which will be on Monday.
At 9:30 a.m., players' heights, weights, arm spans, hand sizes, vertical jumps and bench press repetitions will be recorded at Edberg-Olson Hall. Specialists will remain at the football complex to work out while the other players will complete their physical tests at 10:15 a.m. at the Student Training and Recreation Complex.
Former Temple players will complete the 40-yard dash, shuttle run, 60-yard shuttle, three-cone drill, broad jump and position-specific drills before players from other nearby schools will be evaluated.
According to a release from the football program, the workout will feature 18 former Owls: offensive linemen Cole Boozer, Leon Johnson, Adrian Sullivan and Brian Carter, defensive backs Sean Chandler, Artrel Foster and Mike Jones, defensive linemen Sharif Finch, Jullian Taylor, Greg Webb and Jacob Martin, wide receivers Keith Kirkwood and Adonis Jennings, fullback Nick Sharga, linebacker Chris Smith and specialists Josh Lang, Corey Lerch and Alex Starzyk.
They're hoping a strong performance will convince an NFL team to select them during the draft, which will be held from April 26-28 in Texas, or sign them as a free agent.
"For me, it's my Super Bowl," said Boozer, who started all 13 games at right tackle last season after moving from tight end. "I wasn't a very well-known guy. Granted, I started all last year, but for me, playing one year of experience at a position, showing my athleticism on Pro Day is huge."
Boozer took one week off after the season to recuperate before beginning to train for Pro Day. He has increased his weight to 300 pounds, he said. Boozer hopes that if he runs a five-second 40-yard dash scouts will take a second look at how he played during the regular season and consider signing or drafting him.
Boozer said he trained at Edberg-Olson Hall with strength and conditioning coach David Feeley five days per week usually from 8 a.m. to 1 p.m., alternating between weightlifting and position drills. Then he went to class at night to study toward a master's in sports business.
Other players worked out elsewhere. Foster trained with some players he faced at Temple, including former Penn State linebacker Brandon Smith and former East Carolina offensive lineman Brandon Smith.
Finch went to Miami's Bommarito Performance Systems, where NFL players like Carolina Panthers three-time Pro Bowl tight end Greg Olsen and Denver Broncos six-time Pro Bowl linebacker Von Miller have trained. Jennings, Kirkwood and Jones also worked out with Finch in Miami.
Taylor also went to Florida. He spent nine weeks at IMG Academy, a boarding school and training facility. Taylor gained 18 pounds of muscle and now weighs 293 pounds, he said. He feels he put himself in a position where he could either play as an interior defensive lineman or edge rusher.
Some of the other athletes at IMG Academy with Taylor included former University of Alabama running back Bo Scarbrough and former Ohio State University linebacker Jerome Baker. Scarbrough ran for 20 touchdowns in three seasons for the Crimson Tide, and Baker combined for 17.5 tackles for loss in the past two seasons.
"Being around them, they were just so freakishly athletic," he said. "So I had to bring my game every day. It was a competition every day. I think it made everybody better at the end of the day to keep the best foot forward, bring it every day and not ever slack a day."
Finch said he watched about three Pro Days in past seasons. On Monday, it'll be his turn to display his athleticism in front of the scouts.
"I pretty much know what to expect," Finch said. "I know that it's going to be high-intensity on the D-line drills and high-intensity on a lot of the position drills. I know we just got to focus on technique when it comes to every drill, so just say poised, stay calm and just go out there and perform."