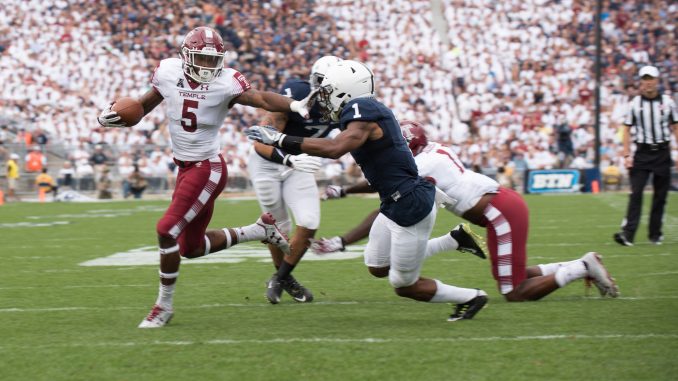 The New York Jets placed two running backs, including 10-year veteran and two-time Pro Bowler Matt Forte, on the injured reserve list Saturday and activated former Temple running back Jahad Thomas in a corresponding roster move.
Thomas signed with the Jets on Aug. 23 and has been intermittently on the practice squad since. His most recent stint, which began on Dec. 12, will end with him being on the active roster for the first time for the Jets' regular-season finale on Sunday against the New England Patriots.
Today I cried tears of joy. Praise too the almighty ??. #ThankYou

— Jahad Thomas (@StayTru_5) December 30, 2017
Thomas, who grew up in Elizabeth, New Jersey, joins his former Temple teammate Robby Anderson on the Jets' roster. Anderson is the team's leading receiver in his second season and can reach the 1,000-yard mark accumulates 61 yards against New England.
Thomas signed with the Dallas Cowboys as an undrafted free agent shortly after the NFL Draft in April. He practiced with the team until the Cowboys waived him on July 29.
Thomas ended his Temple career in 2016 in third place in program history in rushing touchdowns, total touchdowns and all-purpose yards. Thomas' 2,599 rushing yards ranks sixth in program history.