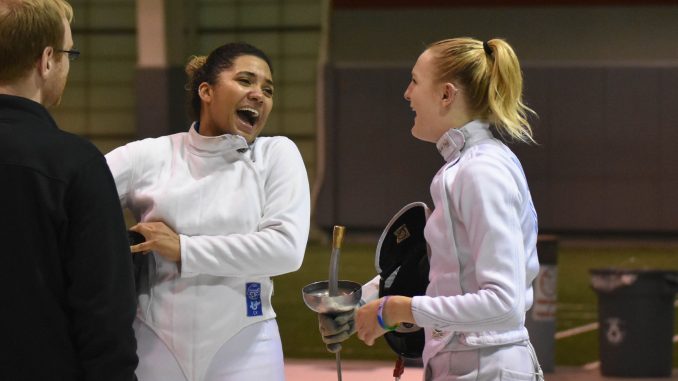 Temple freshmen Eva Hinds and Marielle Luke competed at the December North American Cup in Portland, Oregon over the weekend.
Hinds finished 50th out of 78 sabres Friday morning. Luke finished 34th out of 129 fencers in the epee competition Sunday afternoon.
Hinds went 2-3 in pool play and was out-touched by her opponents 20-19. The Oregon native lost 15-2 in the first round of the direct elimination bracket to Penn State freshman Zara Moss. Moss advanced to win the sabre competition.
Luke secured nine wins in the two rounds of pool play. She went 5-0 and out-touched her opponents 25-8 in the second round.
Her performance in the two rounds of pool play earned her the fourth seed and a first-round bye for the direct elimination bracket. Luke lost her first bout, 15-8, to Canadian Malinka Hoppe Montanaro.
The next individual event for Temple fencers will be the January North American Cup in Virginia Beach, Virginia during the first weekend of January. The next team event for the Owls is Jan. 14, when they'll travel to State College, Pennsylvania, for the Penn State Invitational.