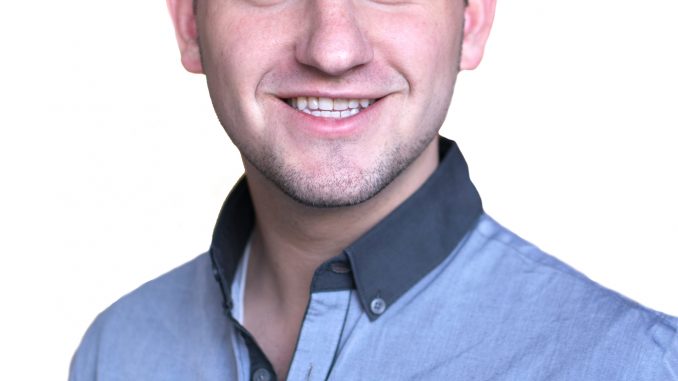 As an advertising student, most of my days are spent learning how to help brands promote themselves. I've noticed some students have gotten pretty good at doing this for themselves, too, in the hopes of impressing future employers — myself included.
One way I've learned to promote myself is through social media. My Instagram is purposefully filled with content sharing my love of good food and city living, to signal to employers and my peers what I'm passionate about. I also use Twitter, LinkedIn and my personal website to do the same, while focusing more on my professional interests and experiences.
This process of building an image of one's self both online and in the real world is called personal branding. Simply put, it's the conscious effort to highlight one's positive aspects and downplay the negative ones. And it's essential in order to remain noticeable in a competitive pool of job candidates and to secure the best career opportunities as possible after college.
When looking to fill jobs and internships, employers try to gain the best picture of each candidate. It only makes sense then that as hopeful applicants, we try to make the picture of who we are — our talents, achievements, goals — as clear as possible. We do this through our personal brand.
Part of personal branding starts online. We know employers review social media during the hiring process, so it's important to have those outlets polished, especially for college students, who may be using online platforms daily.
Appropriately censored social media serves as a tangible tool for students to create and control their brand with a carefully crafted image of themselves. So think critically about what you post, the content you share and retweet, and how you interact with potential employers online.
Taylor Leonardo, a junior advertising major, used her social media to create a partnership with the clothing company Aerie for American Eagle as a brand ambassador for their 2016 holiday collection. She engaged with Aerie on Instagram, using hashtags and direct mentions.
"I definitely got the brand ambassador position because of my outreach through social media," Leonardo said. "Social media has become so big in today's world that it's not only used as a way to advertise companies, but it's definitely used as a way to advertise yourself."
While social media is extremely important in presenting oneself to employers in the 21st century, tools like this alone won't land students a job.
"You can't hide behind social media," said David Thompson, an adjunct advertising professor who teaches a class called Personal Branding.
Students should be personable and knowledgeable when real life encounters occur. I make sure to network with others in my industry in person whenever I can.
"You have to represent the best possible you," Thompson said. "And while that may sound simplistic, it's far from it."
There is no concrete set of rules when it comes to branding yourself — everything you do and say, everything people read about you, everything you touch is a part of your brand. It's an extension of who you are, so make sure you take care of it.
Thompson said many of the guest speakers he has invited to his class said college students often display poor interpersonal communication skills.
"The teachers and the professionals that I bring in to guest lecture say one thing consistently about this millennial age group: They don't know how to put down the phone and look up and communicate," Thompson said.
Thompson works with his class on the art of the "elevator pitch." If you're on an elevator and want to connect with someone professionally, you have 30 seconds to explain who you are and why you're worthwhile.
Alex Cove, a junior strategic communication major, used her elevator pitch to get an internship with the local public relations firm Skai Blue Media.
In Fall 2015, Rakia Reynolds, the head of the firm, spoke to Temple's Fashion and Business Club. After meeting with students, Reynolds was attending an event for her firm's client. She had one extra ticket and invited the student with the best elevator pitch to go with her.
Five students gave their pitch, and Cove won. She accompanied Reynolds to the event and made a meaningful connection that night.
"What I did that night, the elevator pitch I gave on the spot, that's what landed me the internship," Cove said.
For people with a defined personal brand, giving an elevator pitch shouldn't be a daunting task. That's why being prepared and knowing how you want to present yourself to the world ahead of time is essential — it may just help you create career connections when you least expect it.
This type of communication and professionalism is important for all students of every discipline. And regardless the industry or field of study, all students need to hold themselves to the same standard of personalism.
Colton Howard, senior information science and technology student, is the president of Temple's chapter of Association of Computing Machinery, an organization that provides opportunities for students to engage with professionals in the technology and computing industries.
"As far as the job search goes, I don't know if it's too much different [from other job fields] to be honest," Howard said. "We go through the same process."
No matter a student's major, everyone can benefit from personal branding, whether it's strategic social media posts or interpersonal skills.
The image students project of themselves online and in person reinforces who they are and can help secure job opportunities. Just like product brands do, students should present the best version of themselves.
The fact is: we are all products, and we need to learn how to sell ourselves.
Finnian Saylor can be reached at finnian.saylor@temple.edu or on Twitter @finniansaylor.