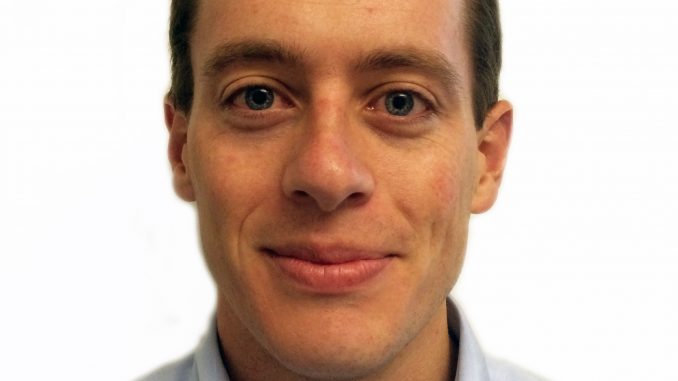 On Jan. 15, Temple Trustee, former Court of Common Pleas Judge and current Dilworth Paxson law partner Nelson Diaz entered the race for the Democratic nomination for Mayor.
With Diaz's announcement to run, along with the somewhat surprising decision of City Council President Darrell Clarke to not run and the very surprising exit of former City Solicitor Ken Trujillo, the Democratic field stands temporarily settled at five. And it is, in a word, underwhelming.
"At this point, it seems as though people are evaluating the candidates based on who they dislike the least," said Curtis Blessing, a Temple graduate and veteran Democratic political consultant. "That's a sad place to be when you're talking about choosing the [United States'] fifth largest city's chief executive."
The four others joining Diaz on the campaign trail are State Senator and institutional favorite Anthony Hardy Williams, former District Attorney and unabashed straight-shooter Lynne Abraham, the former Nutter administration official and political flip-flopper Doug Oliver, and Milton Street – brother of former Mayor John Street, former State Senator and, as a convicted tax evader, the only current candidate to serve prison time.
It is not that the field is short on pedigree. Their collective credentials – Street's imprisonment notwithstanding – argue otherwise. But no candidate seems to possess a vision for Philadelphia's tomorrow. If I were a restaurant critic, the field would be the Cheesecake Factory: you might get a good meal served on a white table cloth, but you wouldn't bring a first date.
But is Philadelphia looking for a first date? As I wrote in this publication last semester, while Philadelphia is still behind the urbanist curve in many ways, it is beginning something like a natural renaissance: population is on the rise; young families are remaining; bike lanes are multiplying; housing is affordable; companies are starting and growing. Maybe Philadelphia needs not a Lindbergh, but a sea captain who can dutifully avoid the icebergs.
Unfortunately, the field as it stands contains neither.
Nevertheless, a good deal can change between now and May, when the Democratic primary – which, because of the sizable advantage of Philadelphia's democratic voter base, serves as the de facto general election – will be held. And, as in all races, somebody has to win.
Conventional wisdom places Anthony Williams at the top of the heat. He has, according to Patrick Kerkstra of Philly Mag among others, "favorable racial math." In other words, Williams is a Black man in a Black town, and Philadelphia often votes along racial lines.
Moreover, Williams has both a substantial political network in West Philadelphia and, as the only pro-charter and pro-school voucher candidate, he has access to many big-money donors who share those views. And, as the presumed front-runner, Trujillo's recent exit will only help.
But despite that access, Williams' views on school reform will also be his largest liability. Philadelphians are certainly fed-up with the School District, but I'm not convinced they're ready to embrace Williams' views, which place him in direct opposition to the traditional public school system.
Lynne Abraham, who graduated from Temple's law school, is a close second. But, she has yet to speak much about issues. Nevertheless, Abraham is, as former Mayor Frank Rizzo said,  "one tough cookie." And the self-proclaimed lions of city politics could use some extra courage.
Abraham's weakest point is her age. The 74-year-old, who has a spare social media presence, exudes old Philadelphia. Admittedly, a tweet does not equal influence, but Philadelphia is ever-changing. Does she have what it takes to lead the city forward?
And then there is Diaz. Trujillo's exit was good news, but probably not enough.
Despite Diaz's laundry-list of firsts – first in his family to attend college, first Puerto Rican to graduate from a Pennsylvania law school, first Latino Philadelphia judge – first Latino Mayor will most likely not be added.
"[Diaz's] is very distinguished, but his campaign seems to be rely[ing] heavily on turning out the Latino vote in record numbers, which [historically] has yet to be done," Blessing said.
The balance of the candidates are still running, but their candidacies should not be taken seriously.
Street plans to officially declare his candidacy in a funeral parlor – to symbolize death, of course – and Oliver has switched political parties three times in the past four years, each time seeking the inside lane. Philadelphia can do better.
I think the real candidate is not officially a candidate at all: City Councilman Jim Kenney. After Trujillo's surprise exit from the race, I was told by two sources, one of whom is a Council staffer, that Kenney will almost certainly join the race. The staffer told me that Trujillo called Kenney just before announcing his exit to discuss Kenney's possible entrance.
Trujillo, who reportedly has already raised $400,000, will be looking for a candidate to support, and that candidate could be Kenney.
And how could Kenney not run? In the last 18 months alone, Kenney has been the progressive's darling: he spearheaded the city's marijuana decriminalization effort, sponsored the most sweeping LGBTQ-equality bill in the nation, and, on Twitter during a Cowboys playoff game, called Chris Christie a "fat ass." Moreover, Kenney, if he enters, seems more likely than anyone to capture the labor vote. Unlike perhaps any other candidate in the race, Kenney has support in the row-homes and in Center City.
As last week progressed, Kenney's entrance looked more and more likely. He is set to hold a fundraiser in early February, still ostensibly to kick-off his bid for Council reelection. Could he instead announce his candidacy for Mayor?
Conventional wisdom has Williams ahead, but if Kenney enters – which now most people think he will – he wins.
Kevin Trainer can be reached at kevin.trainer@temple.edu