Philadelphians have just one day left to experience the world's largest inflatable bounce house.
On Aug. 18, The Big Bounce America,  a touring inflatable event, set up a park full of bounce houses in the Navy Yard in South Philadelphia. The attraction, which will be open until Sept. 10, features a castle that broke the Guinness world record for the largest bounce house in 2017.
"It's over 20,000 square feet of inflatable, interactive, jumpy jump jumps," said Dariel McPherson, assistant tour manager of The Big Bounce America. 
When visitors enter the inflatable amusement park, they are met with more things to do than bounce. Guests can navigate their way through an obstacle course, party at two DJ booths — one inside the castle — and enjoy food from various vendors.
At the Navy Yard, parents can be seen relaxing in the shade, while their children take delight in ice cream and explore the giant bounce houses, including an inflatable shoe that doubles as a slide.
Most people working the park's attractions are hired locally, providing temporary jobs to each community on The Big Bounce America's tour, which includes upcoming stops in Cincinnati, Portland, Oregon, and Sacramento, California.
"I think it's a good thing because events like this help stimulate the economy here in Philadelphia," said Theo Jackson, a contracted worker at The Big Bounce. "And it also gives people something to do."
The Big Bounce America has sessions open for children of all ages. When Sheryl Axelrod, a 1990 Beasley School of Law alumna, heard about the attraction from her brother, she immediately jumped on the opportunity to bring her 5-year-old daughter.
"I think that they bring families together," Axelrod said. "They give them time outdoors in the fresh air, having fun. It's just fantastic."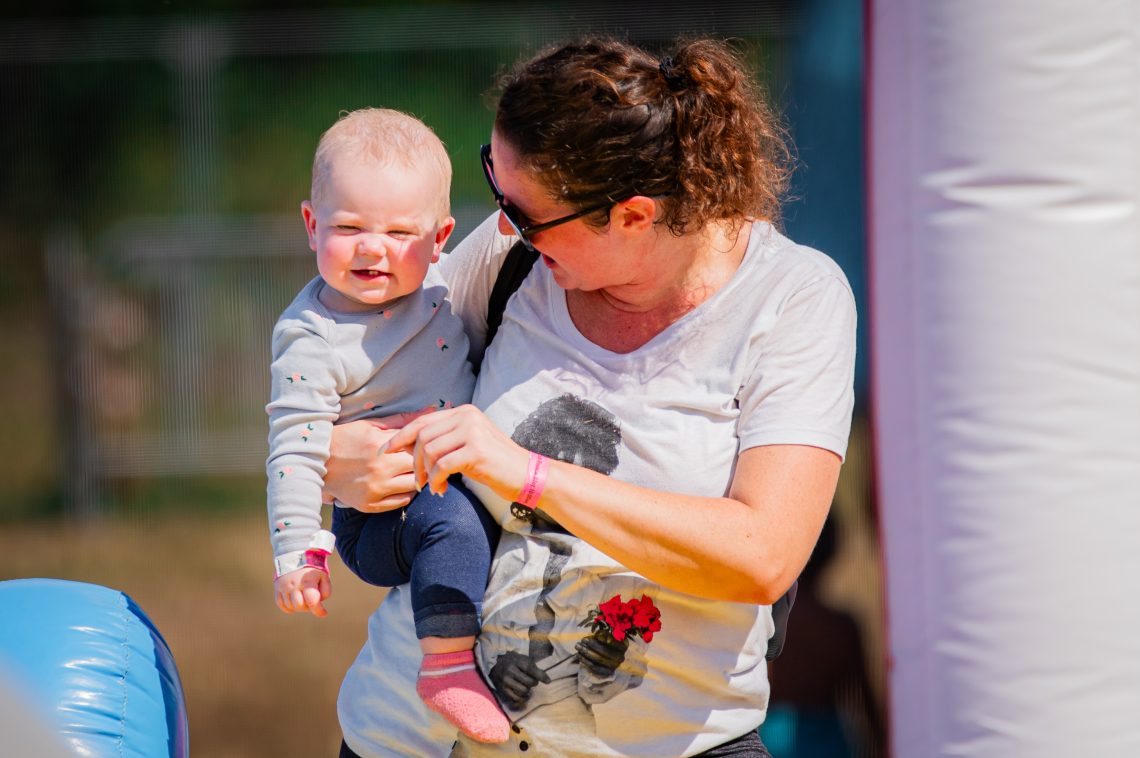 For Axelrod, family-oriented events, like The Big Bounce America, are really about the memories they create for her and her daughter.
"For 18 years, I'm trying very hard to give her wonderful memories, so that one day when she's looking back, she'll say something like 'I remember these things that I did with my mom and my dad,'" Axelrod said.