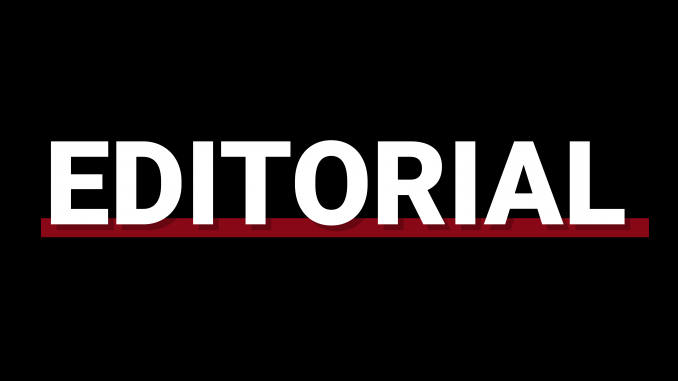 Updated on Jan. 14 at 2:30 p.m.
Temple University Graduate Students' Association has been encouraging undergraduate students to support their strike by missing class and picketing at the Bell Tower every day at noon and by participating in a campus-wide student walkout on Feb. 15.
Temple hasn't met TUGSA's demands and revoked health benefits and tuition remission from striking union members. Tensions are rising on campus, along with the pressure to picket.
However, Provost Gregory Mandel has warned students that skipping class and assignments or joining the walkout to support TUGSA can jeopardize their academic progress.
The Editorial Board urges undergraduate students to participate in the graduate workers' strike, including missing classes and assignments and walking out, if they feel passionate about TUGSA's stance. At the same time, students shouldn't feel pressured to boycott classes and assignments if they are not comfortable potentially impacting their education because there are other ways to show support.
Students should make their own decisions about how to support TUGSA, and it's okay if it doesn't involve missing class to picket.
As tuition increased this academic year during a period of rising inflation, students may find it difficult to willingly miss out on an education they are paying thousands of dollars for.
Students valuing their time in a classroom they paid to be in does not equate to not standing with TUGSA. They can advocate for Temple to meet the union's contract demands without risking their academic progress by picketing when they don't have class.
Additionally, some students may have a busy work schedule or face health complications that make standing outside for an extended period of time either difficult or impossible. These students can still support TUGSA without picketing by spreading the word about the strike on social media and among friends and family, signing a petition advocating for Temple to meet the union's demands and donating to the group's strike fund.
The Editorial Board also urges striking union members to understand that not every TA and RA is in a position to put their benefits at risk to fight for an improved contract.
Temple estimates more than 80 percent of teaching and research assistants have chosen not to strike, but Matt Ford, TUGSA's staff organizer and lead negotiator, believes the percentage of striking members is double the university's estimate and growing each day.
Not every graduate worker has the privilege to sacrifice their benefits. Losing benefits can cause significant financial and basic needs concerns for graduate workers, so striking could be an immense risk for some union members, especially international graduate workers whose student visas could potentially face complications.
When TUGSA members are fighting for basic needs, they should understand that many members don't have the financial means and support to strike.
Students and graduate workers who feel passionate about the strike should participate in all ways that they can, but others who are not comfortable missing out on their education or benefits shouldn't feel pressured to do the same.
CORRECTION: A previous version of this story provided an inaccurate estimate of the number of TUGSA union members Temple University believes have chosen not to strike.