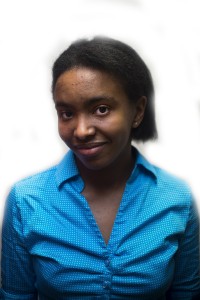 As the world patiently awaits the release of her third album "ARTPOP," Lady Gaga has whetted their appetites with the debut of her second single for the album. Entitled "Do What U Want," the track bounces between synths, R&B beats and features a verse from R. Kelly. Yes, that's correct. Lady Gaga and R. Kelly have a song together.
For every Jay Z and Kanye West or John Legend and the Roots, there's a collaboration that just makes people scratch their heads in confusion. Their song might not be awful, but it leaves listeners wondering why exists. Here are five of these artistic ventures that sometimes confuse or even bore listeners:
"Accidental Racist" by Brad Paisley and LL Cool J
For a while, it was hard to read or watch any news without finding something about this song. "Accidental Racist" attempted to bridge a conversation about how Southern pride doesn't equal racism toward African-Americans. Let's be straight: This song is certainly no "Ebony and Ivory." Without even touching on how the topics were handled – which is a completely other story – the song comes off more cheesy than serious, which certainly hurts it. Also, rapper LL Cool J seems more lost than anything, comparing himself to a "new-fangled Django" and shouting things like, "The relationship between the Mason/Dixon needs some fixin.'"  Paisley might seem genuine, but this subject is way above their pay grade.
"Gangnam Style: Diplo Remix" by PSY feat. 2 Chainz and Tyga
Now, why the world needs another version of "Gangnam Style" is one question. Another would be, "Why do we need a version of 'Gangnam Style' with 2 Chainz and Tyga rapping over it?" The change in beat and addition of rap verses is probably an attempt to make the song more club-friendly, because we all need that, right? Tyga, most famous for his dull and very gross song "Rack City," barely has the personality needed to make his part seem necessary. Even 2 Chainz, who manages to be likable despite being incredibly over-the-top, falls flat here.
"Don't Charge Me for the Crime" by the Jonas Brothers feat. Common
Oh, to be a fly on the wall of this music studio. How the now-defunct Jonas Brothers got Chicago-based hip hop artist Common to be featured on its fourth album is probably a mystery to most. Perhaps hoping to up the band's street cred, the song tells the story of a guy tricked into being a getaway driver for his friend who just committed an armed robbery. It did mark a change in tone for the notoriously poppy group, but rock was hardly its strength. Marked by weak lyrics and concept – the song ends with him kicking the friend out of the car, leaving him to the police – it's a largely forgettable and weird venture.
"Stan" by Eminem feat. Elton John
Back in late '90s and early 2000s, Eminem caught a lot of flak over his flagrant usage of slurs that offended the gay community. As part of a general mea culpa for these actions, Eminem performed his song "Stan" at the 2001 Grammy Awards and was joined on stage by Elton John, who sang Dido's hook on the track. Aside from being probably the strangest on-stage duo one can think of, the song choice was an odd one. "Stan" was a huge song at the time for Eminem, but it's certainly off-putting to hear him rap about a murderous, crazed fan only to follow it up with John's trademark vocals. Talk about whiplash. It's hardly an "I'm sorry" song, either. Eminem faced more criticism this year for uttering the same slurs in his latest single "Rap God." It is, however, too soon to say if another Eminem and Elton John collab will come from this latest faux pas.
"Princess of China" by Coldplay feat. Rihanna
Though probably the most listenable of all the tracks on this list, "Princess of China" still feels misplaced. In some ways, a collaboration between two artists from opposite sides of the pop genre makes sense. But Coldplay and Rihanna were not the best candidates for this mission. The potential was certainly there – Chris Martin and Rihanna have some decent vocal parts. But besides that, the track is pretty boring. It doesn't play to the strengths of either side, so it almost doesn't match either of the performers. It's neither a Coldplay song featuring Rihanna, nor a Rihanna song featuring Coldplay. It's simply a song all of them happen to perform on.
Nia Prater can be reached at nia.prater@temple.edu.