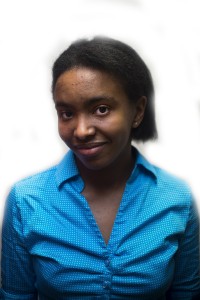 In this day and age, it seems like people are all about making things portable. As a result, we now have iPods and smartphones. But as time has gone on, media has diversified, resulting in the creation of audiobooks and podcasts. Though audiobooks tend to focus on someone reading the text of a book aloud, podcasts have a lot of leeway in what to cover and what format to take.
Because the field is so large, it can sometimes be daunting to find podcasts that cover one's specific interests. But, music lovers, don't fret. Here are five must-hear podcasts for anyone interested in music. Unless specified otherwise, all of these podcasts are free and can be found through the iTunes store.
NPR's Tiny Desk Concerts
Besides keeping the country up to date on news and politics, National Public Radio is also music savvy. In addition to consistently having its finger on the pulse of the music world, it's known for an online series called Tiny Desk Concerts. Like the name suggests, these are filmed mini-concerts performed at the desk of "All Songs Considered" host Bob Boilen. The artist performs a short set in front of a small crowd, which makes for a wonderfully intimate session. Many of the musicians are lesser known, but big-name stars such as Adele, Edward Sharpe & The Magnetic Zeroes and Yo-Yo Ma have appeared on the segment.
KEXP
KEXP is based out of the University of Washington in Seattle. Unlike NPR's Tiny Desk Concerts, these performances are usually recorded live in studio, though some take place at a venue. The station's performers are diverse, ranging from indie band Daughter to rapper and producer duo Macklemore and Ryan Lewis. Videos of some of the performances can be seen on the KEXP YouTube channel, but the podcast on iTunes is audio only.
"Outside the Lines" with Rap Genius: 
A product of the lyric analysis website Rap Genius, "Outside the Lines" sits down with various rappers for long, in-depth interviews ranging from 20 minutes to more than an hour. Some interview subjects include RZA of the Wu-Tang Clan, Nas and Talib Kweli, to name a few. This podcast is a must-listen for rap and hip hop fans.
TED Talks Music
An off-shoot of TED Talks, this podcast focuses on talks at TED conferences that involve guests who are musicians, or music in general. Though many of the videos are simply performances, some of the best ones seek to teach the audience a lesson through music. Some standout performances include Andrew Bird's 19-minute demonstration of a looping pedal and choral composer Eric Whitacre's "virtual choir."
Take Away Shows
This might be pushing the definition of podcast a little, but it just had to be mentioned. The French website La Blogothèque has a video project entitled "Take Away Shows," which consist of live and on-location performances by artists. One video follows folk band Beirut through the streets of Paris as it plays its song "Nantes." The result really reminds listeners of what live music is all about. Other "Take Away Show" participants include Fleet Foxes, Tegan and Sara and R.E.M. All these videos can be viewed through La Blogothèque's website and through its Vimeo and YouTube channels.
Nia Prater can be reached at nia.prater@temple.edu.