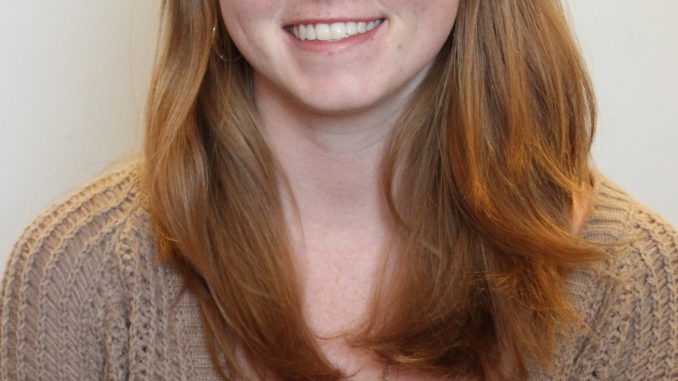 This year, the university implemented a new policy affecting freshmen planning to join a Greek organization.
The policy, announced in February 2015, was enforced for the first time this fall and will require students to have completed 12 class credits—the minimum for one semester of full-time enrollment—to rush. In years past, students could join a fraternity or sorority as soon as they came to Main Campus.
Megan Patrick, program coordinator for fraternity and sorority life at Temple, addressed the responsibility of being in a fraternity or sorority, saying the transition from high school to college should be taken into account before jumping into Greek life.
"[Freshmen] think it's just three years or three-and-a- half years," Patrick said. "But [we're] hoping [this idea] can change to this is a lifelong commitment and you're supposed to remain active your whole life."
Patrick added many freshmen are not aware of the commitment to which they are devoting themselves when joining a Greek organization, one of the reasons Temple followed other schools like St. Joseph's University and the University of Pennsylvania, which both require interested students at least 12 credits before joining.
Francis "Matt" Giampa, a senior sports management major at Temple and president of Alpha Tau Omega, said the demand of joining a Greek organization is more than what new recruits initially expect.
"When you come in as a freshman you basically assume fraternities are about what you see in the movies," he said. "They don't realize the time commitment … a lot of them just end up disaffiliating because they're like 'This isn't really what I thought it was … They didn't know any better than 'I want to join a frat.'"
Another factor that supports the making of this policy is the academic standpoint of first-semester freshmen who want to join a Greek organization. The university requires a minimum 2.5 GPA when rushing, so the postponement of rushing allows students to build some academic standing before making a time-consuming commitment. Before instituting this policy, it's possible unequipped students may have been allowed to join Greek organizations under circumstances that would fail otherwise.
"Temple cares more about the students' academic standing before joining an organization," said Abosede Ibikunle, a freshman university studies major. She added the policy made her think more about Greek life before deciding to join.
This is an appropriate response for freshmen who do not yet understand involvement in Greek organizations is a lifelong duty, even though they only spend spend a few years on a college campus. Every one of the 28 fraternities and sororities at Temple is different, so this policy allows freshmen to research and find the one that suits them best, a reason the culture of Greek life at Temple may improve.
Taylor Owens, senior psychology major and president of Alpha Kappa Alpha, agreed: "All of the members will have a better handle on who they are and what they seek for [during] their time at Temple."
Giampa said this policy will make Greek life at Temple stronger because students who have been here longer will have a larger network of their own friends before they join a fraternity or sorority, a trait, he said, could strengthen relationships between Greek organizations.
This policy could have a positive effect on freshmen joining Greek life because it provides them an academic incentive and time to adjust to university life before rushing. Hopefully, this policy will also help quell stigmas surrounding freshmen and Greek organizations so they are known less for playing beer pong or attending themed parties and more of what their founding ideals are about—brother and sisterhood, philanthropy, making connections and bettering yourself.
Grace Shallow can be reached at grace.shallow@temple.edu.