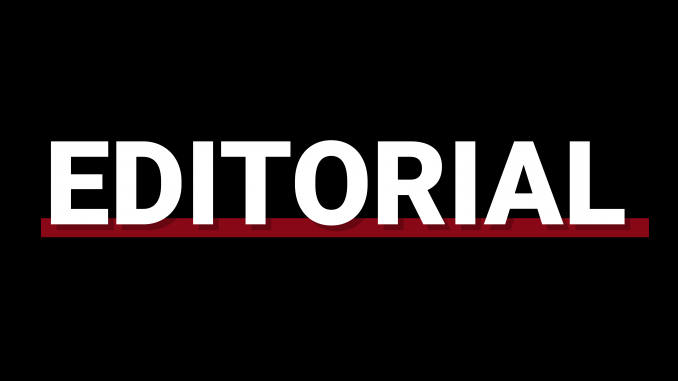 On Feb. 18, Temple University Sgt. Christopher Fitzgerald was fatally shot at 17th Street near Montgomery Avenue while responding to a robbery.
As the Temple community grapples with the tragic loss, social media accounts and media outlets have sensationalized Fitzgerald's death and other crimes near Main Campus, using his passing to further stereotype North Philadelphia as a dangerous community.
Sensationalism is an editorial tactic in which events and topics in stories are selected and worded to invoke extreme emotions from readers and increase viewership, according to the International Council for Media Literacy.
This type of reporting violates the Society of Professional Journalists' Code of Ethics. The exaggeration of reporting interferes with the media's duty to be honest and fair, while contributing to a harmful depiction of North Central.
As campus safety concerns continue to rise near campus, The Editorial Board urges local media organizations and social media outlets to reduce their use of sensationalism in order to report with sensitivity. They can do this by limiting the amount of "buzzwords," memes and extreme statements used for click bait, instead of accurately trying to call attention to an important news story.
Although TU Alerts generally issue notifications urging students to avoid an area or alert them of a campus safety concern, some students may search for more detailed answers from less reliable organizations.
When multiple headlines from news coverage of crime near Main Campus are strung together in social media threads, sensational reporting borders on fear mongering, which deliberately raises public safety concerns.
In North Philadelphia, this type of reporting could benefit some media organizations' agendas of advocating for Temple to do more to protect its students from safety concerns while villainizing the local neighborhood.
The Editorial Board agrees the university should be held accountable to prioritize student safety, but increasing panic around campus with harmful media activity is an irresponsible way of raising awareness.
Sensational crime reporting cultivates anxiety and increased concern among the student body on campus. As crime rates and reports rise around campus, some students have transferred to different universities for safety reasons.
Reporters that have jokingly mocked campus safety and the administration have also contributed to sensational reporting. Some reporters and organizations expect Temple to handle the deeply rooted issue of gun violence on its own, but this is unreasonable.
"We know there is a lot of misinformation circulating via social media," Wingard wrote in a university-wide email. "We are committed to communicating with the Temple community and will regularly share verified accurate information. We will also be regularly sharing this information with the news media."
With the blame placed fully on the university, there is limited room for possible citywide solutions to be explored and deeper, more solutions-focused reporting on gun violence in Philadelphia.
The Editorial Board encourages all media outlets reporting on local crime to use an ethical approach and consider who may be affected by sensationalism.