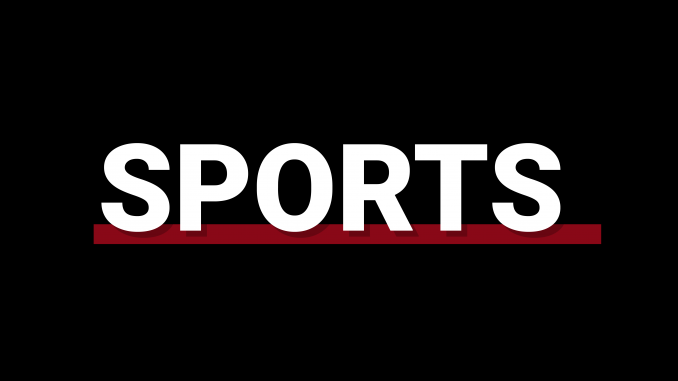 Temple hosted its first track and field event at the Temple Sports Complex on Friday since it opened in Fall 2016.
Sophomore distance runner Millie Howard broke a school record, and three of her teammates had first-place performances. Seven Owls finished with new personal bests.
Howard competed in the 800-meter race and broke the school record with a time of two minutes, 7.67 seconds. She broke the former record of 2:08.15 set by 2016 alumna Blanca Fernandez and finished in third place.
"Anytime that you can get a new school record on the board, that's a big accomplishment," coach Elvis Forde said. "I hope that this gives Millie more and more confidence each time she races. This will make her a better runner than she already is and show her that she can possibly go even faster."
Freshman distance runner Helene Gottlieb finished right behind Howard in fourth with a time of 2:09.67. Junior distance runner Ashton Dunkley finished in 10th out of 20 runners with a final time of 2:18.
Freshmen Aisha Brown and Kayla Nesbitt-McEwen competed in the high jump Brown reached a mark of 1.71 meters to place second. Nesbitt-McEwen recorded a 1.67-meter jump to achieve a personal best and a third-place finish.
Freshman jumper Candus Burks finished in second place out of nine athletes in the long jump by reaching a mark of 5.47 meters. She also competed in the triple jump. Burks won the triple jump with a mark of 11.75 meters. Nesbitt-McEwen finished third in the triple jump with a mark of 11.69 meters.
In the 1,500, senior distance runner Katie Pinson finished fourth with a personal-best time of 4:35.02. Junior distance runner Katie Leisher and freshman distance runner Lucy Jones finished side by side at sixth and seventh place. Leisher finished with a time of 4:38.75, and Jones completed the race in 4:39.56.
Pinson finished just behind Ajee Wilson, Charlene Lipsey and Angel Piccirillo, who have represented the United States in competition.
Wilson, a 2016 Temple alumna, competed in the 2016 Olympics in Rio de Janeiro. People came to the meet partially to see Wilson, Forde said.
"Anytime that you can get an Olympian at a meet that you're at, especially coming to our campus, that's something special," Forde said.
Sophomore sprinter and hurdler Ebonee Jackson won the 100-meter hurdles with a time of 13.94 seconds to beat out five runners. Freshman hurdler Sydney Williams finished fourth with a time of 14.77 seconds.
Freshman sprinter Mallorie Smith finished with a personal-best time of 56.78 seconds in the 400 to place second. Sophomore sprinters Madison Beecher and Jazmyne Williams ran times of 59.27 seconds and 59.47 seconds, respectively.
Jackson competed in the 400 hurdles and finished with a personal-best time of 1:00.77, putting her in second place out of seven entrants. Junior multis competitor Crystal Jones came in third place with a time of 1:03.45.
In the 200, Smith earned her first individual title. She finished with a personal-best time of 24.99 seconds. Beecher also had a personal best with a time of 25.37 seconds to place third.
"We had a very successful day based off the amount of new records we had, either personal or for the school," Forde said. "Everyone really came in ready to compete and it showed."  
Temple's next event is the Virginia Challenge, which will be hosted by the University of Virginia on Friday.