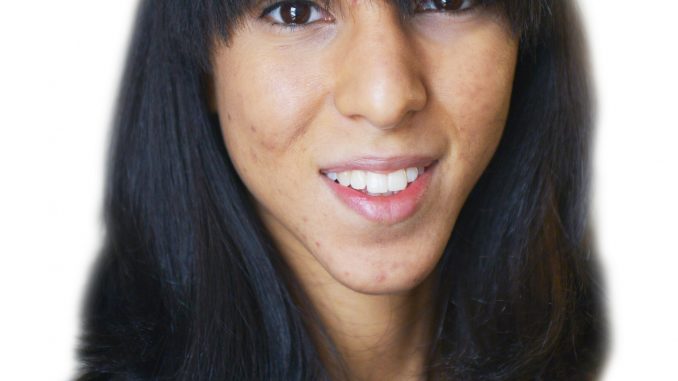 As Temple Student Government prepares for its upcoming election, the candidates from both ballots need to guarantee a plan that supports both the student body and the Philadelphia community. "Renew TU," an all-female ballot of relative newcomers, will compete with "TU Believe," a mixed-sex ballot of TSG veterans, for the privilege to provide that for students.
Juniors Ifeoma Ezeugwu, Rachel Applewhite and Meghan Guerrera of Renew TU are offering a platform of cultural awareness and civic action. If elected, candidates with Renew TU plan to implement a series of initiatives to bring together the diverse array of student organizations to create a powerhouse of students working toward a common goal: community assimilation and tolerance.
"Our students are Temple Made," Ezeugwu said. "They are doing what they believe is right. It falls to us to work with the university to get the funding we need. That's how we can get [our goals] done. We're getting people on our side."
On the opposing ticket are Ray Smeriglio, Julia Crusor and Blair Alston of TU Believe, whose myriad backgrounds and established relationships with many students on Main Campus have created a platform reliant upon student participation and enthusiasm. TU Believe promises high visibility that will help them to break down verbal and social barriers among students, administration and TSG to create a symbiotic world for all.
"We're all 100 percent real," Alston said. "We want students to see that."
Though each of the candidates seem to be well-liked by the student body – a reminder of students' unity and an overarching sentiment that we can come together – there's still something students need from both groups: the ability to guarantee that today's policies will work tomorrow. Temple's currently most discussed issue, student safety, is confronted by the agendas of both tickets.
To improve student safety, not only the students and Temple administration must be considered – the Philadelphia community is an integral aspect.  If TU Believe is elected, the first group they plan to address is the students, to determine what they would like to see the other two parties do to increase their security. They will then, as stated in their platform, audit the university to make sure it's functioning at max capacity to protect students both on and off Main Campus. TU Believe will advocate the increase of security measures, whether it's their proposed increase in technology or emergency evacuation drills. That's for the students and the administration to decide.
Renew TU, however, takes a different approach. Instead of viewing campus safety as something divisible between the three aforementioned groups, they instead strive for a unified approach. Already outlined in their platform is a partnership with Diamond Dishes, a program to provide food for the community from Temple's kitchens and to staff soup kitchens with student-volunteers. Within North Philadelphia, they will work to create gardens for aesthetic pleasure and environmental sustainability. They will also expand the Adopt-A-Block program to encourage students to be good neighbors. Lastly, they intend to increase participation in the Kids to College program, so young students from the community can see that they too can be Temple students, eventually.
"We can do all we want for safety on campus, but it starts with actually building a relationship with our neighbors," Ezeugwu said. "Students need to acclimate and become a part of the neighborhood. That's the first step."
TU Believe isn't wrong to address students first and establish a working relationship with their peers to create new policies that will end student fear and confusion. They also aren't wrong to step up to administrators and demand they increase efficiency and procedural efforts for safety. That is of the utmost importance. However, TU Believe should also remember the essential task of including the community.
Renew TU may not be as focused on students working with the administration to establish policies together, but they aim to plan activities that will integrate all three parties involved. For the long term, Renew TU has created a sustainable plan to increase not just student safety, but safety and connectedness for the community at large.
When you cast your vote, remember you are voting for more than yourself – you are voting for your community and your school.
Lora Strum can be reached at                      lora.strum@temple.edu.