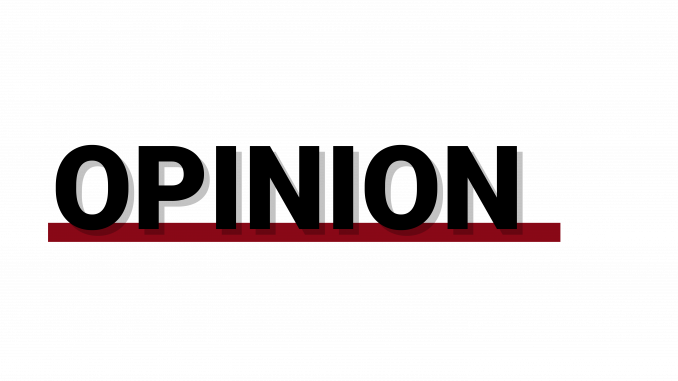 To all of the returning students, it's wonderful to have you back on campus! To freshman and transfer students, welcome to Temple University, and I hope it has been an easy transition so far.

This summer was a busy time for Temple Student Government. We met with students and administrators to discuss parts of our platform and started planning specific events that we will host throughout the year. We began building a relationship with Aramark to make sure that students' concerns about the environment and food waste are being addressed.

This week, we are kicking off Sexual Assault Prevention Week, which was created by last year's Temple Student Government administration. I, and the rest of the TSG team, truly hope you take advantage of some of the events during the week.

On Tuesday, we will host a Title IX Workshop where you'll learn the basics about the Title IX reporting process from Andrea Seiss, the Title IX coordinator. On Thursday, we will have a Consent Workshop, which will be an informative and open discussion about the stigmas and biases surrounding consent, including the nature of safe sex and ways to ensure you are fully informed. Check out our social media @TempleTSG to learn about more events during the week.

In two weeks, we will kick off our first ever Wellness Week. This week, in partnership with the Wellness Resource Center, will be devoted to sparking the conversation around mental wellness and beginning to destigmatize the topic.

I anticipate that this year will bring success and growth to you, through exploring the different clubs and organizations on campus to venturing into the greater city of Philadelphia. Get involved and engage in difficult conversations around campus. The university is not defined by the rankings it has, but by the students that we have and everything we have accomplished.
If there is anything that I have learned in the last three years at Temple, it is to always question the status quo. Make sure you question things that are said in your classes, ideas around you and decisions that are being made. It is our job as Temple Student Government to represent the entire student body, and we can only do that with your help. We strive to continue to set ourselves apart from other universities, while also holding ourselves accountable for mistakes we make.

Please reach out if you have any questions or concerns. As we run different programs throughout the year and discuss different policies with administrators, student voices are at the core of our values and we intend to include any and all opinions. Good luck, and we look forward to seeing the groundbreaking things you will continue to do throughout the 2018-19 school year.
Gadi Zimmerman is a senior financial planning major and the student body president. He is also the vice president of Challah for Hunger, an organization that sells challah to raise money for social justice causes. He can be reached at tsg.president@temple.edu and @Gadi_Zimmerman on Twitter.