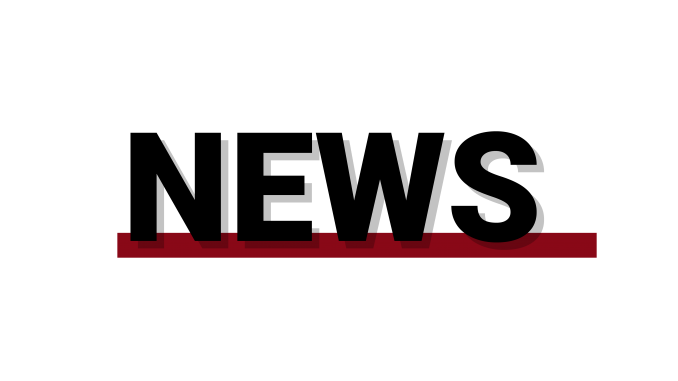 The U.S. Justice Department seized multiple years' worth of phone and email records of Ali Watkins, a 2014 Temple alumnus, former Assistant News Editor for The Temple News and a national security reporter at The New York Times, while investigating classified leaks made to her and two other reporters by former Senate Intelligence Committee Director of Security, James Wolfe.
Wolfe, who was in a relationship with Watkins from 2013 to 2017, was arrested Thursday for falsely denying that he had shared classified information with the three reporters during FBI questioning, according to the New York Times. The relationship began when Watkins was a senior at Temple and an intern for McClatchy News in Washington, D.C. The Times said it was aware of the relationship when she was hired there in 2017.
Watkins could not be immediately reached for comment.
The FBI began its investigation after Watkins published a story on Buzzfeed News that revealed Russian spies attempted to recruit former Trump administration policy adviser Carter Page.
Watkins was not aware of the seizure before federal investigators gained access to her records, the Times reported. She was first informed that the FBI was looking into the relationship and later received a letter from the national security division of the U.S. attorney's office on Feb. 13 detailing the records seizure.
Watkins shared the Feb. 13 letter with the Times on Thursday, which disclosed that the FBI had taken customer records for two of her email addresses and a phone number from telecommunications companies to prove her contact with Wolfe.
The FBI also sought phone records for a seven-month period from when she was a national security reporter for BuzzFeed News and Politico.
The Justice Department under President Donald Trump appears to be continuing its hard-line approach to illegal classified leaks, though there are additional rules the agency must follow in securing journalist records. This includes informing the reporter directly before seizure to give the opportunity to minimize shared information, which a reporter might do to protect confidential sources, or challenge the federal action in court.
The announcement of the seizure has caused an uproar among media activist agencies and professional reporters, who argue it was an infringement on Watkins' constitutional rights as a journalist to gather information about the U.S. government.
Law also requires the Justice Department to do everything in its power to get the information from non-media sources, but it is ultimately determined by the attorney general whether these practices are possible to obtain the necessary information while keeping the investigation secure.
DOJ never got a warrant for @aliwatkins content. How much damage, imminent harm could have been at issue? Was Gang of Eight told about possible leaks off Hill? This surveillance is very disturbing.

— Matthew Cooper (@mattizcoop) June 8, 2018
Now the @FBI is going to find out what I already know: @AliWatkins is a damn good reporter & a hard-core @Eagles fan. ????? https://t.co/Rf6eA44YiA

— Kenneth P. Vogel (@kenvogel) June 8, 2018
I've worked with @AliWatkins. She's among the most dogged out there. This is a gross, gross use government power and chilling decision on the part of the Trump adm https://t.co/nx07PUhbBD

— Sam Stein (@samstein) June 8, 2018
Others question whether Watkins' actions in continuing a romantic relationship with her source stands as ethical journalism.  
Say, what remarkable luck here for Ali Watkins in 2014! https://t.co/6P7qsxafXq

— John Podhoretz (@jpodhoretz) June 8, 2018
This is just the latest embarrassment for major media organizations like @nytimes and @cnn as social media continues to expose the bias, lies, desperation, machinations and unethical practices within the ranks of their organizations.

— Robby Starbuck (@robbystarbuck) June 8, 2018
An analysis by the Washington Post was critical of Watkins, saying her actions could give Washington reporters the reputation that they are willing to throw out ethics for the latest scoop.
The Reporters Committee for Freedom of the Press released a statement Friday from Executive Director Bruce Brown, which was retweeted by David Boardman, the dean of Temple's Klein College of Media and Communication. Boardman is chairman of the Reporters Committee, but declined to make his own public comment.
"Seizing a journalist's records sends a terrible message to the public and should never be considered except as the last resort in a truly essential investigation," Brown said in a statement. "We call on the Justice Department to explain how its actions adhered to its own guidelines for protecting newsgathering from exactly these kinds of damaging intrusions. These rules protect the public's interest in allowing journalists to report on what's happening inside the government without fear of being investigated."
CORRECTION: An earlier version of this story stated that Watkins was a former News Editor for The Temple News. Watkins was an Assistant News Editor.