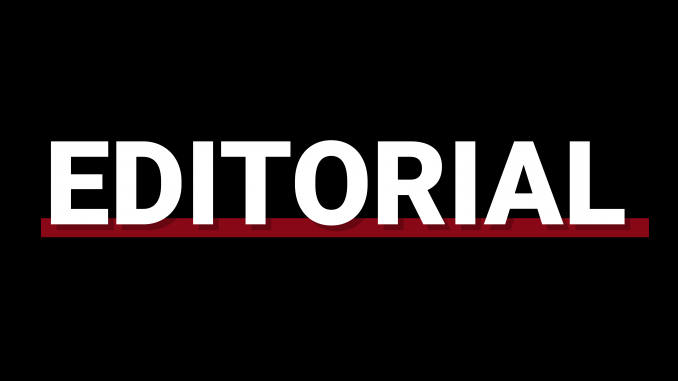 Dear readers,
The Temple News will now be publishing in print once a month after having printed biweekly for the past three years. We will continue to post daily online.
The decision was made in an effort to keep up with journalism's shift towards digital and focus on where our readers engage with us most frequently, while still providing our staff members with a more sustainable experience of creating a physical newspaper.
With the extent of news unfolding last year — from strikes to campus safety concerns to presidential turnover — we were incredibly lucky that so many Temple students and community members entrusted us with providing them the latest and engaged with us most on our website and social media platforms.
This new era of The Temple News will allow us to emphasize our online content while giving staff members more flexibility and creativity — both online and in print. Readers can continue to consume daily content on our website and social media platforms @TheTempleNews and @ttn.sports. We're also improving and expanding our newsletters, podcasts, multimedia content and interactive data elements.
As a former managing editor, section editor and staff writer at The Temple News, I saw firsthand how rushing to fill pages in a print issue every other week had a tendency to overshadow online content.
Some of our most highly regarded stories have been published in print, and we are hoping to make our printing process more sustainable. Our journalists will have a longer time period to put together print stories with more in-depth and planned-out reporting, hopefully minimizing burnout and increasing creativity.
The Temple News has a history of evolving its processes with the times. Before switching to biweekly prints in 2020, we used to print every week. After solely producing print content since 1921, The Temple News website was established in the 2000s.
The Temple News' staff members have already produced great content and ideas under this new model, which encourages even more collaboration between editorial and multimedia departments.
We're excited to see where this shift takes us and for our readers to follow along as we continue to be a watchdog for the Temple community during our 102nd year of publication.
Read us daily online at temple-news.com and read our first print issue of the year on Sept. 26.
— Fallon Roth, Editor in Chief