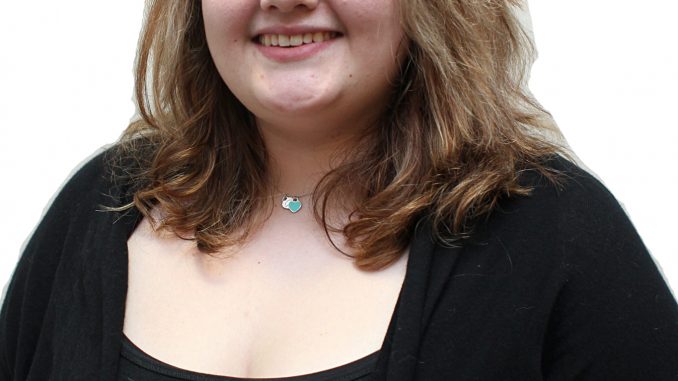 Situated in a far corner of the Student Center, away from the hustle and bustle of the food court, is a relaxed two-room suite comprised of the game room and lounge.
The larger of the two, the game room, holds various gaming tables, such as foosball and pingpong. The lounge has almost a dozen circular tables spread out. On a Tuesday afternoon the game room is dark, unused. The lounge, however, is alight with activity. One group of individuals is playing Nintendo DS and having a lively discussion about Rasputin. Anther couple sits with their laptops out, quietly chattering with one another. Had these rooms not been labeled on maps of the Student Center, it would be all too easy for them to slip through the cracks.
Temple is a big school, with a student body comprised of nearly 40,000 students. It should be no surprise that many students of the same age, perhaps sharing the same interests, would band together to create their own gaming group or club.
Whether their unofficial gathering is in a dorm common room or a friend's house for beer and games, playing video games or engaging in some kind of gaming activity is a great way to create friendships.
The Temple University Game Club is the brainchild of Michael Troy, a senior computer science major. He submitted a short post to the "/r/Temple" section of Reddit, asking if any of the readers were interested in creating a gaming club.
It wouldn't necessarily focus on just video games – board games and tabletop games were emphasized just as equally. There seems to be some interest, and the club held its first meeting last week.
"I wanted to start the gaming club, because I feel as though there isn't a very good outlet for people interested in playing traditional games on campus," Troy said. "I've met many people who have expressed interest in playing traditional games but have never found a group willing to play."
Troy said he has been to the gaming area of the Student Center a few times in the past and has seen students playing different games with one another. Troy, however, put himself in the shoes of a new student – incoming or transfer – who is still trying to spark up friendships. Troy said that although the atmosphere is open and friendly, it's hard to approach strangers.
"I feel as though the people at the game room have found the people they intend to play with and so [they] aren't necessarily looking for new people," Troy said. "For more introverted people, it might be difficult to approach someone completely random and inquire about the games they are playing."
The club is still in its infancy, and is expected to gain momentum in the upcoming fall semester, but Troy hopes people will see its use.
"I really hope the club becomes a great utility for the students to find other students. My idea for the club is essentially supposed to be a place where people can meet new people who are interested in traditional games," he said.
Rick Moffat, a senior technical consultant on campus, has been playing PC games for the past 20 years. Like Troy, he said he believes that video games can create a great sense of camaraderie. He even wrote his thesis on the future of video games on university campuses and how they offer a lot of benefits for students, faculty, the administration and the video game industry.
Through a series of correspondences with Mojang, creator of the mega-popular game "Minecraft," a representative mentioned to Moffat and a co-worker that more than 700 user accounts on "Minecraft" were linked to Temple email addresses.
"That's when we started thinking it would be really interesting to open up a student server and see who might come and play," Moffat said. "I'm running a number of 'Minecraft' research projects at the moment with Catherine Schifter in the College of Education and Maria Cipollone in communications, but we don't have anything going on at the university level yet. I'd like to change that."
Moffat, who is the adviser for the newly formed Student LAN Club, wants to continue to expand on Temple's gaming service. He notes, however, that without the support or involvement from the student body, it's hard to push for changes on campus.
"Temple has intercollegiate eSports teams, 'Minecraft' players, students running LAN events, charity streams and I'm sure there's a lot more I haven't heard about," Moffat said.
"I'd love to bring gaming out of the dorm rooms and apartments around campus. It would give students a chance to have something fun and social to do on campus, faculty would have an opportunity to shorten their learning curve about how to play games and about video game culture and community, we might develop grant and research opportunities and I have to think the video game industry would be interested in participating on some level as well."
The reason he believes gaming companies could be interested in what Temple has to offer?
"Temple's a big school, a diverse school, located in a big city and it could be a great destination for all sorts of video game events," Moffat said.
Samantha Tighe can be reached at samantha.tighe@temple.edu.