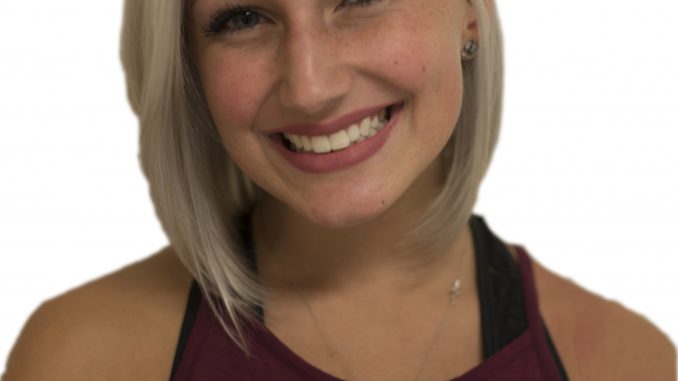 Growing up in Philadelphia has allowed me to be a short train or car ride away from historic sites that some people travel hundreds of miles to see. But the many field trips and family outings I've experienced from a young age have made the lack of female representation repeatedly evident and utterly discouraging. By the lack of monuments dedicated to women in Philadelphia, I was almost convinced as a child that no woman had yet done anything worth praising.
According to the Chicago Tribune, there are more than 1,500 statues of historic men in Philadelphia. Sharon Hayes counted the statues in preparation for her piece exhibiting gender inequity for Monument Lab, a citywide art history project sponsored by Mural Arts.
And as far as women go in being monumentalized in Philadelphia, there are only two instances: religious symbols Joan of Arc and Mary Dyer. This does no justice to the plethora of women throughout history who have moved mountains while living and working in Philadelphia, or the women of today who are reaching their goals and paving the way for others.
With the recent national conversation about historical monuments, I can't help but look at our city's public memorials and wonder, "Where are the women?"
"You'll see historic figures that are men who were presidents, men who were military leaders, and those are the kinds of people who have been memorialized. … That's mainly who history's been written about for a long time," said Hilary Lowe, a history professor.
Private interest groups are responsible for the monuments that are constructed around the city, and it seems like money just hasn't been put toward representing historical female figures. So I'm thankful people like Hayes, who is constructing a sculpture involving more than 80 names of remarkable women for Monument Lab, are pushing for well-deserved female representation around the city.
"Women have been written out of the story of our history through a commemorative landscape that omits them or renders them simply symbolic of ideas," said Seth Bruggeman, a history professor. "It's an index of a male-dominated culture."
The lack of female recognition in Philadelphia's monuments is not only insulting to the activists, pioneers and icons who maintained their endeavors in this city, but also to women of today who ache to be seen as equal to male neighbors, colleagues and classmates.
"We live in a society that has much improved with regard to gender equality and how we think about it, but there are these tendencies, such as these monuments, to kind of prevent us from achieving an even greater capacity for equality," Bruggeman said.
Philadelphia was the birthplace or workplace of many impressive women who persevered through stereotypes and legislation to accomplish their missions. So many of them deserve recognition.
Lucretia Mott, who is buried at 9th and Cambria streets, founded the Female Antislavery Society in 1830 and, contrary to the socially accepted behavior of the time, she included African-Americans in the effort. Fanny Jackson Coppin was a freed slave who became the principal at the Institute for Colored Youth in Philadelphia, which educated Black children in the late 1800s to the early 1900s.
Dawn Staley is a basketball Hall of Famer and a three-time Olympian  gold medalist who was chosen to carry the U.S. flag at the 2004 Summer Olympics, Denise Scott Brown was one of the most influential architects of the 20th century and Billie Holiday's career as a famous jazz musician and singer-songwriter carried on for nearly 30 years  —  all from Philadelphia.
"There are a lot of women who have done really important work in Philadelphia over a long stretch of history that could be made into monuments," Lowe said.
But, for some reason, they are not made into monuments. And when women are involved in the scheme of a statue, the result is something like the Statue of Liberty in New York — an impression of a virtue, not a representation of a real human being.
"If you look at the sculptural representation of women that exist in the United States, they tend to be idealized forms of women," Lowe said. "And we don't have that monument style for men."
Even Betsy Ross, who made the first American flag, is an example of this misguided form of appreciation: a bridge in her honor, but no visual representation of the human she was.
These remarkable women are only a few of those who have positively contributed to the story of our city. It is time we write them back into our collective history through statues, so that young girls on field trips can identify with them and know that there's no limit to what they can achieve — even in a country where we have yet to see a female president.
I hope to see statues of iconic women popping up around my hometown soon, and I have some suggestions.
Perhaps, we could remember Susan B. Anthony in her defiance standing tall above us as she refuses to pay a $100 fine for voting in the 1872 Presidential Election. Or maybe, the likeness of Alice Paul could be captured in bronze, starting a hunger strike after being arrested at a peaceful protest for women's right to vote.
I am fortunate to have strong women in my life who constantly inspire me to push toward my goals and fight for equality. But not everyone does, so having concrete reminders of female icons would be a way to spread awareness of the power of women.
I hope to see noteworthy women honored, so we are all reminded that gender is never a restriction on what someone can accomplish.