Throughout Black History Month, people honoring the month attend events, visit exhibitions and patron local small businesses.
Since 1976, every United States president has acknowledged and dedicated a theme for that year's Black History Month. The theme for 2023 is "Black Resistance," examining how Black people in the U.S. have resisted oppression.
Many Black Americans in the U.S have become successful entrepreneurs and continue to express their Black culture and inform the public about their history through their own businesses.
With the month coming to a close, here are some Black-owned businesses from Temple University alumni that you can support beyond the month of February.
Abstract Soundz
Abstract Soundz is a Philadelphia-based headphone company owned by Kenneth Carter, a 2011 mechanical engineering alumnus. Carter started his company a few years after graduating from Temple and used skills from engineering and entrepreneurship classes to shape his company.
Abstract Soundz offers customers unique headphone designs, like a DNA helix on the headband frame. While headphone companies tend to compete on sound quality, there is a lack of competition on design, causing many headphones to look similar, Carter said.
Abstract Soundz is currently working on another design that his company is planning to release at the end of the first quarter.
Carter continues to gain more support from customers and on social media. He envisions his company to be the "Nike" of the headphone industry where he can collaborate with local music artists to have their own line of Abstract Soundz headphones.
"We really want to show to the people who have supported us, and that's mostly going to be underrepresented people," Carter said. "And we kind of want to be a face for minorities and underrepresented people."
Abstract Soundz is on social media via their Instagram and can also be reached through their website Abstract Soundz where they also have a space to subscribe to their newsletter.
Brownce
CherRaye Glenn-Flowers, a 2015 business administration alumna, is the founder of the Brownce app, created from Glenn-Flowers' interest in app design and has a passion for Black and brown beauty advocacy.
The app, which can be downloaded on Apple and Android, is a space where people of color, and of any identity, can find beauty professionals like hair stylists, makeup artists or nail technicians. Additionally, the app also offers merchandise, like shirts and headscarves.
"Beauty is something that's very looked over and oftentimes like when we see ourselves in media, you don't really see positive images or the way they talk about our beauty," Glenn-Flowers said. "
Glenn-Flowers also started a social media campaign on Instagram and Facebook titled, "The Beauty in our History" to create a platform to showcase history-making Black entrepreneurs like Madam C.J. Walker and Rose Morgan.
More information regarding merchandise sales and blog posts can be found on their website.
Affinity Confections
Affinity Confections, owned by Joseph Green, a 2012 entrepreneurship alumnus, is a baking company that uses seasonal ingredients for desserts. In addition to his eye for business, Green has always had a passion for baking ever since making pastries and desserts with his grandmother growing up.
Green keeps his gourmet pastries seasonal by using high-quality and fresh ingredients. His most popular pastries are the non-dairy raspberry crumb bar and brownie.
"We want for our flavor profiles and combinations were unique to us, and that they were seasonally inspired," Green said. "So in affinity, you know can be the flavor combinations and the textures that comprise the desserts and then on confections."
Affinity Confections has plans to release new products, like coffee. The company also caters big or small events, including annually cateringTemple's Homecoming, and is in the process of possibly reopening private cooking classes, after they ended due to COVID-19.
One way to stay up to date with new product releases, such as their upcoming coffee brand release, any upcoming events or exclusive offers is to subscribe to Affinity Confection's newsletter on their website. Affinity Confections can also be found on Instagram.
Glow Naturally
Christina Emile, a 2020 kinesiology alumna, is the creator of Glow Naturally, a handmade beauty company catering to all skin types. Emile suffers from eczema and certain allergies, which sparked the inspiration for the company's launch. She started trying out different ways to create a full skincare line by adding scents to shea butter and African soap products.
Glow Naturally's customers are to engage with products on Instagram and Facebook and Emile is using her company as a platform to spread awareness about Black skin care pioneers on social media.
In the future, Emile wants to open up her own spa and encourage people of all skin types and ages to try out her products.
"My goal is to have all-natural spa because a lot of these spas will say we use natural products and they're not natural and you feel that they're not natural," Emile said. "So that's going to be like my million dollar golden ticket when I'm able to expand it to that point."
All products sold through Glow Naturally are available online via her website.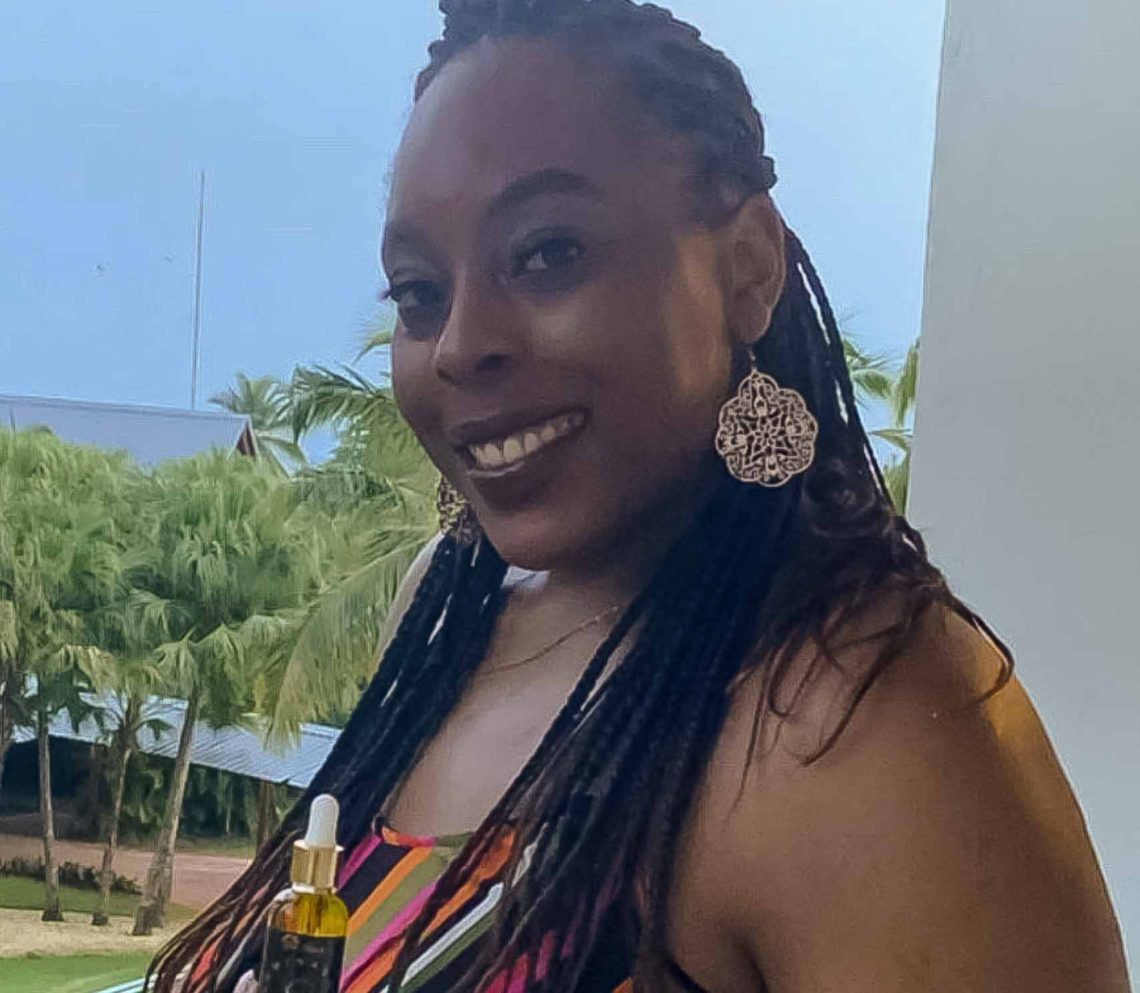 King Solomon
King Solomon, owned by Souleyman Gackou, a 2021 engineering technology alumnus, is an African clothing line designed to represent culture and authenticity.
Gackou's clothing was inspired by his Senegalese culture and growing up in a business-oriented family. Gackou worked at his mother's braiding shop, Amy's Hair Braiding on Ogontz Avenue and 80th Avenue, and was exposed to African style clothing by his grandfather, fueling his interest in fashion.
Gackou started developing King Solomon when he realized many people, including himself, did not have a place where they could seek authentic African clothing for all body types. King Solomon clothing is manufactured in Senegal and Nigeria and offers products like bracelets, traditional African-style outfits or wedding attire, to locations like the United States, France, Canada and England.
"I want my customers to have that same feeling, to feel connected when they are wearing the traditional African outfit from King Solomon," Gackou said. "To feel like they belong, to feel like they are appreciated for who they are. To feel like they're connected to, to a power."
To continue to build and engage with this growing community that Gakou is forming, King Soloman can be followed on Instagram and has a newsletter on their website.