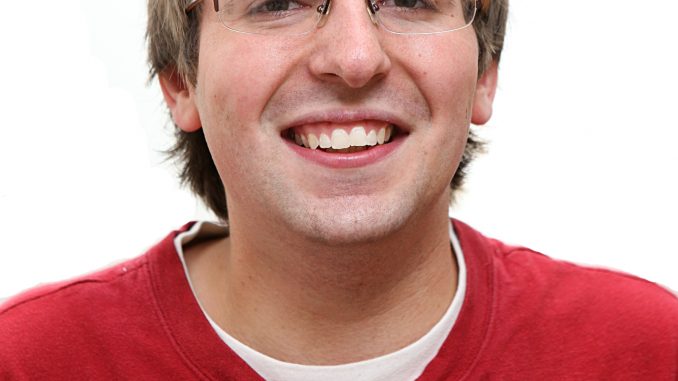 Driving home after blowing October's rent on the wheel in Parx Casino, I turned on SportsRadio 94.1 WIP and swerved off the road.
No, I wasn't feeling the effects of those free, watered-down rum and Cokes.
I was flabbergasted to hear about Triple H's regime preventing Daniel Bryan from winning the WWE Championship. On the radio. On a sports station.
Whose voice is blending the barrier between sports and entertainment, properly enunciating the names of WWE Superstars and verbalizing their rivalries with genuine enthusiasm?
Spike Eskin, the son of perhaps the greatest heel in sports media – Howard Eskin.
"When I was growing up, I didn't like any Philly teams," Eskin said. "I would pick all the teams that made my friends mad. All this changed in my early '20s because you grow up and learn to respect where you're from. When I was a Cowboys' fan, I had this Cowboys' starter jacket and my dad asked to borrow it once. I asked why, and he said 'Well, I'm kicking in a field goal contest during halftime at the Eagles' game, and I want to wear it.'"
As CBSPhilly.com's sports editor and writer, Eskin dictates the amount of coverage each sport receives on the website.    Additionally, Eskin contributes reports to WIP, KYW NewsRadio and CBS3 Sunday Kickoff.
Despite his frantic work schedule, the second-generation sportscaster still finds time to follow professional wrestling.
"When I was eight or nine, I would go to the WWF shows at the Spectrum and watch on Saturday mornings," Eskin said. "Then I started watching NWA. You know, the more you get into it, the more indie you sort of get. I never made it to ECW, though."
Cheering for fan favorites such as Hulk Hogan, Tito Santana and Ricky Steamboat throughout his youth, Eskin switched allegiance to the bad guys, similar to rooting against his friends' teams.
"My dad used to do a Sunday night sports talk show on WWPP and he was like, the first guy to announce wrestling results on the evening news," Eskin said. "He had 'Rowdy' Roddy Piper coming on his show and he was one of my favorites so I went to go see him. My dad, on the air, asked him if wrestling was fake. Piper flipped out and threw my dad onto the ground and threw a chair. I'm in the corner quivering, like 'Rowdy' Roddy Piper is beating the crap out of my dad."
While most fans drift away from wrasslin' to enter the dating scene, Eskin fell back in love with it thanks to his significant other.
"I stopped watching in my teens and didn't really start again until a few years ago when I started dating who is now my fiancée," Eskin said. "We switched channels and she said, 'Oh, I haven't watched wrestling since I was a kid, can we watch it?' If a girl wants to watch wrestling and not some Real Housewives show, you call it a win."
Although Eskin strays from his father's argumentative broadcast style, he has inherited the foresight to include pro-wrestling in sports coverage.
"I realized that there is a hunger for it," Eskin said. "People love hearing about wrestling from a mainstream outlet because they don't expect it. It's the one thing I do on the radio that gets people the most excited and also pisses the most people off."
Since members of the mainstream media still scoff at the mere suggestion of dignifying the men and women who travel across the globe 52 weeks a year to entertain their passionate crowds, I wondered how Eskin responded to criticism from not only colleagues but also listeners.
"It's either midnight or 1 a.m. when I talk wrestling on the air," Eskin said. "I understand that not everybody is into it. But the people who like it will stay up for it."
Eskin has one thing in his corner that the detractors can't compete against – statistics.
"The simple fact is that by working the Internet, I can tell who clicks on what and who doesn't," Eskin said. "WWE stuff always gets traffic, every single time. I don't really care what the critics say because I know it works. I apologize to people who aren't into it, but the truth is not everyone is into hockey, basketball and baseball."
With his finger on the pulse of the Philadelphia sports scene, surely Eskin knows whether or not Lincoln Financial Field has been granted with hosting WrestleMania 31.
"I know the same thing you do," Eskin said. "You would think the mayor's office has to know because they have to start planning for it and clear that date. Now that the Phillies' schedule is out, they have to avoid conflicts with the games because they don't want to deal with combined traffic."
Even though he hasn't attended a WrestleMania since 1988, Eskin doesn't plan on buying tickets if the "Showcase of the Immortals" comes to the city.
"I think watching wrestling in a stadium with 80,000 people probably blows unless you have really good seats," Eskin said. "I'm excited to have it here just because of all the opportunities around it. I want to be able to interview the guys when they come to town. How could the WWE say no to Philly wanting it at the Linc, especially when New York and New Jersey was  such a big success?"
As for this year's WrestleMania in New Orleans, what would Eskin's ideal main event be for the 30th edition?
"I know it's a dream," Eskin said. "But at this point, if [Phillip Brooks] versus [Steve Austin] is going to happen at WrestleMania, you need to start talking about it now."
Let's start talking, wrestling fans. We can do it word of mouth, online and now on the radio – thanks to Spike Eskin.
John Corrigan can be reached at john.corrigan@temple.edu.