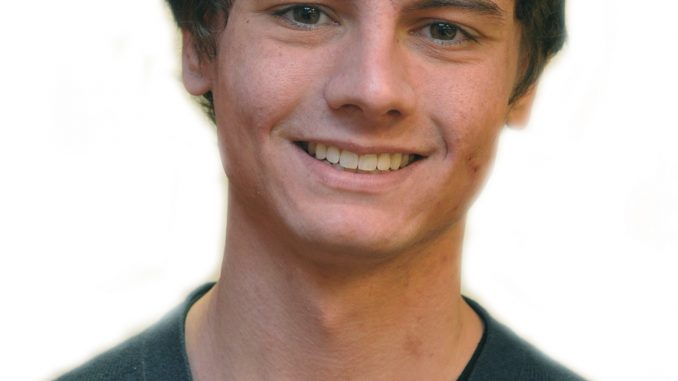 Her death was extremely tragic and just a shock. But she is not the reason for this move."
What happened to Ali Fausnaught was horrible. I can't imagine losing a friend or daughter like that. But it's also hard to imagine that Vice President Theresa Powell was being completely honest when she spoke about the cancellation in an interview with The Temple News in the quote above. Spring Fling has been a drinking holiday since I started at Temple in 2010. Deciding to end it after such a tragic accident is hard to portray as a coincidence.
This is not to say that there's anything wrong with using a tragedy as a reason to end Spring Fling. But I've been to plenty of parties where people went onto the house's roof, just as I've been to plenty of Temple events that involved underage, and at times heavy, drinking.
This is why the cancellation of Spring Fling is a predictable, possibly inevitable, but ineffective decision.
Getting rid of something as ingrained in school culture as Spring Fling does not curb underage drinking or binge drinking, nor does it prevent students from doing potentially hazardous things such as partying on a roof.
In fact, it's quite the opposite. It's poking the hornet's nest. If anything, it should incite a campus to party even harder. If you don't believe me, ask Laura Gabel, a senior advertising major.
"I don't think that canceling Spring Fling is going to stop anyone from partying," Gabel said. "Students want to let loose and have a reward for all the work they put in during the year."
Remember, this is the student body that put together a massive block party on Fontain Street on Aug. 24 and organizes in an impressive fashion for parties on St. Patrick's Day, Halloween and other holidays. It's not hard to imagine the first Facebook event that'll be created around April entitled "RIP Spring Fling 2014!"
"A few of the guys who planned the block party on Aug. 24 plan to organize something off-campus, basically the same time [Spring Fling] would have been," said Matthew Haas, a senior biology and philosophy major.
If Temple was serious about dealing with the dangers of binge drinking and the perils of partying, it would come up with something more serious than "Think About It," a mere online quiz designed to curb binge drinking in incoming freshmen, and the occasional foreboding poster in Student Health Services.
The issue is not that Temple got rid of Spring Fling due to alcohol consumption. It's that they're likely saying that and doing nothing else. You don't ban driving because of accidents. You enforce speed limits, mandate driver's education courses and take other precautionary steps.
"It's kind of been hijacked by a group of people that make this into a bacchanal, a drinking fest," President Neil Theobald said in a Temple News interview. "We're not involved in that."
That's fine. But if that's your stance, you have a lot more work to do.
Dan Craig can be reached at daniel.craig@temple.edu.