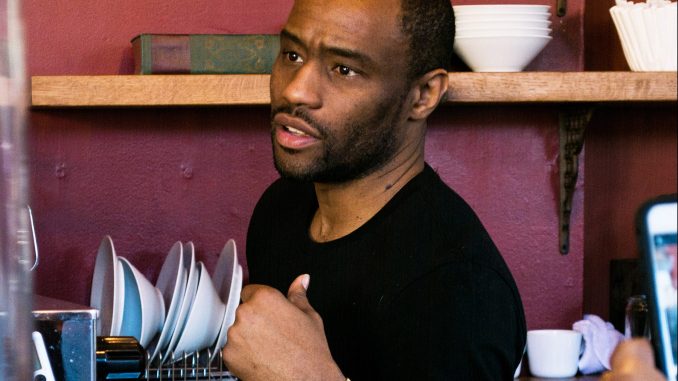 UPDATED at 1:26 p.m. on Dec. 4.
Hundreds of organizations, professors and students signed a letter criticizing CNN and Temple University for their responses to Marc Lamont Hill's controversial anti-Israel, pro-Palestine comments during a United Nations speech.

The letter, penned on Nov. 30 and signed by Students for Justice in Palestine groups and Palestinian liberation organizations across the nation, criticizes President Richard Englert's message to the Temple community, in which he condemns anti-Semitic hate speech, and recognizes that Hill has constitutional protections. The letter calls CNN's decision to remove him "unjust."

"We cannot pretend that painting Hill as a threat that Temple University must remove is fueled by anything other than racism," the letter reads. "Policing black voices in academia and in public spaces is part of a much larger history of anti-Blackness."

"CNN and Temple University should have celebrated Hill's call for justice and equality, but instead used it as an opportunity to silence and intimidate those who criticise the state of Israel," the letter continues. "The racist nature of this incident should not be overlooked nor can it be excused."

In his speech, Hill — the first endowed Klein College Steve Charles Chair in Media, Cities and Solutions — referenced injustices the Israeli government committed against Palestinians and said Palestine should be freed "from the river to the sea," a phrase often used by Palestinian liberation groups and Hamas, an Islamic extremist and Palestinian nationalist group.

The remarks were deemed anti-Semitic by several Jewish groups and scholars, who said Hill's comments call for the destruction of Israel. Hill defended his remarks and apologized to the reaction they sparked in an open letter to The Temple News on Saturday.

Twelve of the 441 individual students who signed the letter attend Temple. A 1989 alumnus, two professors, and Hazim Hardeman, a 2017 strategic communications alumnus and the university's first Rhodes Scholar, also signed the letter. None of the organizations listed are based at Temple.

Update: this story was updated to include the number of signers with a Temple affiliation