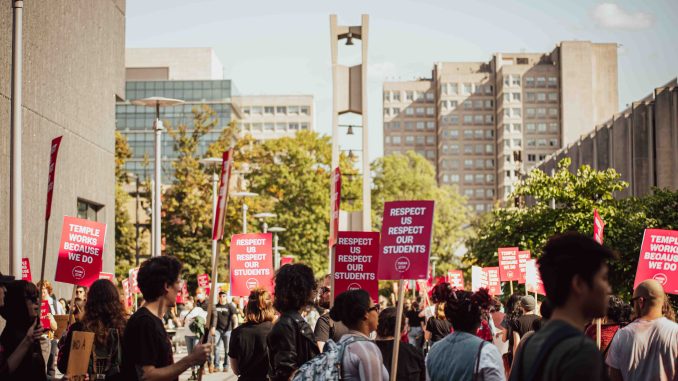 Temple University Graduate Students' Association and Temple University have reached a tentative agreement on a new contract, wrote Ken Kaiser, senior vice president and chief operating officer, in a message to the Temple community Friday night.
"We thank the Temple University community for its patience and flexibility during these 17 days," Kaiser wrote.
The two parties agreed for the university to reimburse striking students' health costs and to reinstate tuition remission. TUGSA also agreed to withdraw claims of unfair labor practices that were pending during the strike.
The deal also provides an increase to minima this year and increases to minima in the next three years and will be presented to TUGSA members for ratification in the coming days. There will also be a one time payment effective this month and graduate student employees will retain free single healthcare coverage, Kaiser wrote.
The agreement comes after TUGSA announced a strike on Jan. 31 for better wages, healthcare, and working conditions. Ninety-nine percent of the union's members had voted to authorize the strike on Nov. 11.