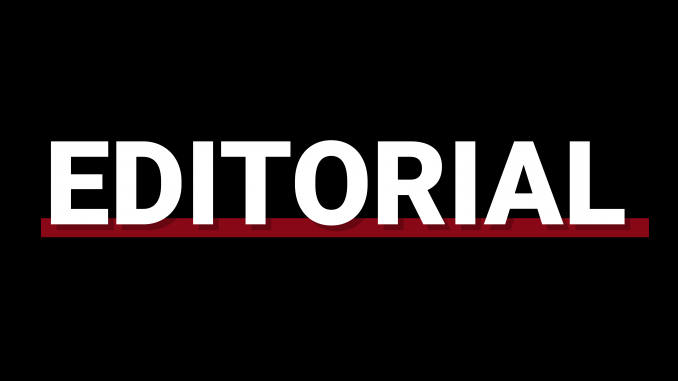 As February comes to a close, we approach the two-year mark since the World Health Organization declared COVID-19 a global pandemic and Temple transitioned to remote learning as a result.
From Feb. 28 to March 6, Temple students will have a week off from classes, marking their first spring break since March 2020.
The Editorial Board is eminently excited for students to visit loved ones, practice personal care or celebrate their break in any manner they are able to.
With the spring semester at its midpoint, the Editorial Board hopes students attempt to place 8 a.m. classes, discussion boards and general academic woes on the backburner during this time. Though many may spend break planning or worrying about the return to classes, all students should reserve time to feel proud of themselves for completing half the semester.
Students have been resilient in the face of challenges this semester that have added stress alongside their regular coursework.
Due to a spike in COVID-19 cases from the Omicron variant, the university issued a two-week delay in students' return to campus at the start of the semester, but students successfully adjusted to the postponement of in-person learning. Nearly 89 percent of the daily average of positive cases decreased in Philadelphia County in the past month, The New York Times reported.
While this decrease does not indicate the end of the pandemic and still requires the community to continue adhering to the city's COVID-19 protocols, it is a significant decline that's worth acknowledgement.
In addition to the peak of the Omicron variant, students were tasked with adjusting to changes in Temple's mask mandate when they began this semester. For entry in campus buildings, the university required KN95 masks, surgical masks with cloth masks over them or surgical masks with multiple layers of nonwoven materials. Though the updated requirement was announced less than a week before in-person classes began, students still adjusted to these new guidelines.
A recent TimelyMD survey measuring college students' stress indicated that 51 percent of respondents experienced more stress and anxiety than they did last year, according to Inside Higher Ed.
While spring break is always well deserved and necessary for student health, the tumultuous events and stress of the past two years has made rest and personal care habits critical for students' health. As the break approaches, the Editorial Board reminds students that time away from work is as important as productivity.
The week away from classes will not just serve as a time for relaxation, but also, as a time for preparation for the second half of the semester. During this break, the Editorial Board encourages students to show kindness to themselves — whether that means sleeping longer, spending more time outdoors or limiting their screen time.
The Editorial Board understands that not all students can leave campus or afford time off from work, but we stress that these accomplishments and this period away from coursework are worth recognizing. Whether it's through rest or entertainment, the Editorial Board encourages students to take time for themselves this spring break.