Jump to a section
---
How to cast a ballot in the 2022 general election
---
Philadelphians can request their mail-in or absentee ballots using this link.
Voters must submit their ballot applications to their county election board by Nov. 1 at 5 p.m. and return their ballots to the county election board, or another designated location, by Nov. 8 at 8 p.m.
The Philadelphia County Board of Elections is located in City Hall at 1400 John F. Kennedy Boulevard. Philadelphians can also return their ballot by mail or by visiting a drop-box location.
The closest drop-box locations to Main Campus are the Eastern State Penitentiary at 2027 Fairmount Avenue, Independence Branch Library at 18 South 7th Street, Shissler Rec Center at 1800 Blair Street and the Riverview Place Voter Registration Office at 520 North Columbus Boulevard.
Any voter can request a mail-in ballot, while voters with a disability or those who won't be in their municipality on election day can request an absentee ballot, according to the Pennsylvania State Department's Voting and Election Information page.
---
In Philadelphia, polls will be open on Nov. 8 from 7 a.m. and any voter standing in line by 8 p.m. will be able to cast a ballot.
Pennsylvania voters can use a search engine from Pennsylvania Department of State to find their nearest polling location.
Voters must be registered to vote by Oct 24. to be eligible to cast a ballot in the upcoming election. Voters can register online through Pennsylvania's voter registration site. Temple also has a guide that includes information on how to register to vote, check registration status and what to expect for first-time voters.
Pennsylvania does not require voters to present identification to vote.
Here are the closest polling locations to Main Campus:
North Central Choice (PHA)
809 West Berks Street
Yorktown Arms
1300 West Jefferson Street
Bright Hope Baptist Church
1601 North 12th Street
Amos Recreation Center
1817 North 16th Street
Beckett Gardens Community Center
1410 North 16th Street
General George C. Meade Elementary School
1600 North 18th Street
Dr. Tanner G. Duckrey Public School
1501 West Diamond Street
Midtown Parish United Methodist Church
718 West Norris Street
Penrose Recreation Center
1101 W Susquehanna Avenue
---
---
On Nov. 8, voters will go to the polls to cast their ballots for national and local positions in the general midterm elections.
Gov. Tom Wolf's (D) last term expires in early 2023, meaning there is no incumbent for the gubernatorial race.
The United States Senate seat, currently held by Pat Toomey, is open because Toomey decided not to run for reelection. This makes Pennsylvania's U.S. Senate race extremely consequential, as whoever wins this race could impact the 50-50 split in the body, giving one of the parties a majority.
Here's who you can expect to see on the ballot if you're voting in the 2nd Congressional or 3rd Senatorial Districts that encompass Main Campus.
---
Jump to a section:
---
U.S. Senate
---
Governor
---
U.S. House District 2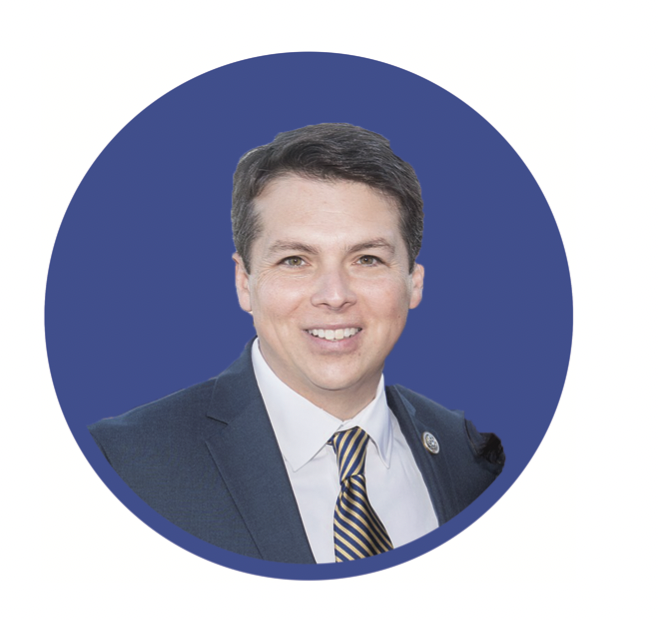 ---
U.S. House District 3
---
The Philadelphia ballot for the 2022 general election will give voters the chance to vote on two policies surrounding the creation of an aviation department and technical school graduate opportunities. They are "yes" or "no" questions that will become amendments to the city charter.
The city charter is Philadelphia's equivalent to a constitution. It defines the structure and powers of the city while also allowing citizens to vote on various possible amendments to it.
Because these laws would change the charter, the City has to put these questions on the ballot, said Michael Sances, a political science professor.
"And typically, to amend those types of governing documents you need some type of voter approval," Sances said.
When participating in a democracy, it's a chance to have a real impact on how the city is run, Sances said.
Here are the questions that will be on the ballot.
Question #1
Shall The Philadelphia Home Rule Charter be amended to provide for a preference in civil service examinations for qualified graduates of Career Technical Education programs in the School District of Philadelphia?
This question asks voters to decide whether or not graduates of technical schools should be given preference during their application process.
Most people aiming to work in civil service are required to take an examination during their application process. Test takers get automatic points if they are veterans or children and grandchildren of Philadelphia emergency responders who died during service.
There's a shortage of workers because of the "Great Resignation", so people are needed to fill these positions, Sances said.
The Great Resignation is the recent trend of people quitting their jobs, CNBC reported. This movement began at the start of the COVID-19 pandemic but remains ongoing.
Votes have a direct impact on how the city will operate, which is going to have a real effect on people's lives in terms of whether they can get employment, Sances added.
Voting "yes" would mean giving tech school graduates a better chance at gaining employment in the civil service sector.
---
Question #2
Should The Philadelphia Home Rule Charter be amended to create the Department of Aviation and to transfer certain functions related to operations of City airports from the other City agencies to the Department of Aviation?
This question asks voters to determine whether there should be a new Department of Aviation that will handle airport-operated functions, including decision-making, project efficiency and giving the department a notable seat during budget hearings. This is different to the current system where the airport reports to the Division of Aviation within the city's Department of Commerce.
Voting "yes" to this question would mean creating a new Department of Aviation, and allow it to have more control over its operations.
Newly-appointed Philadelphia Airport CEO Atif Saeed will be one of the airport officials who are affected by this amendment because they will be given more discretion when managing airport functions.
The ballot proposal aims to make the management of local airports more efficient, Sances said.
Ultimately the City is giving voters the opportunity to participate in the amendment process. Voters will get to decide whether or not they want to adopt these new amendments rather than leaving it up to the city.
"We have this form of direct democracy here in the city where we are allowed to vote on certain policies that the city council thinks we should," Sances said. "So these are things that came out of the city council, and they've decided to let us have a say about whether we want them to happen."