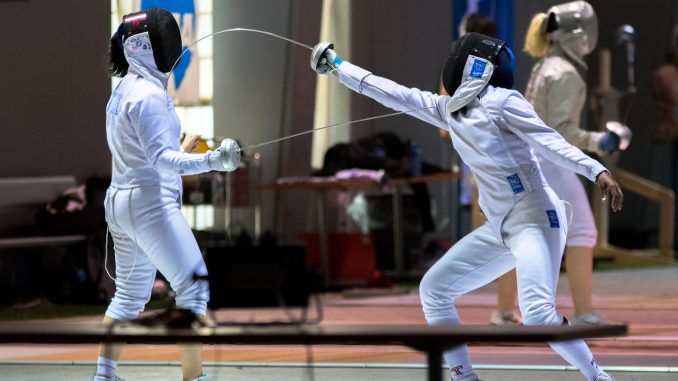 Freshman foil Kari Weiner placed second at Saturday's Penn State Garret Open in State College, Pennsylvania.
She earned her second runner-up result of her career after placing second at the Temple Open on Oct. 28. Weiner and four other fencers finished as finalists, placing in the top eight of their events at the Penn State Garret Open.
Sophomore sabre Kerry Plunkett beat two Penn State fencers, junior sabre Karen Chang and freshman sabre Sara Cunningham, to advance to the final round before she lost. Freshman sabre Eva Hinds also made the top eight, placing sixth.
Sophomore Kennedy Lovelace tied for third in foil, and senior epee Safa Ibrahim tied for third in her bouts.
Temple will send some of its fencers to another individual competition, the November North American Cup, from Friday to Monday in Kansas City, Missouri. Then the Owls will have their first dual meet against Vassar College, Harvard University, New York University, Sacred Heart University and Penn on Dec. 3 in Poughkeepsie, New York.